AREZZO: A COLLECTOR'S DREAM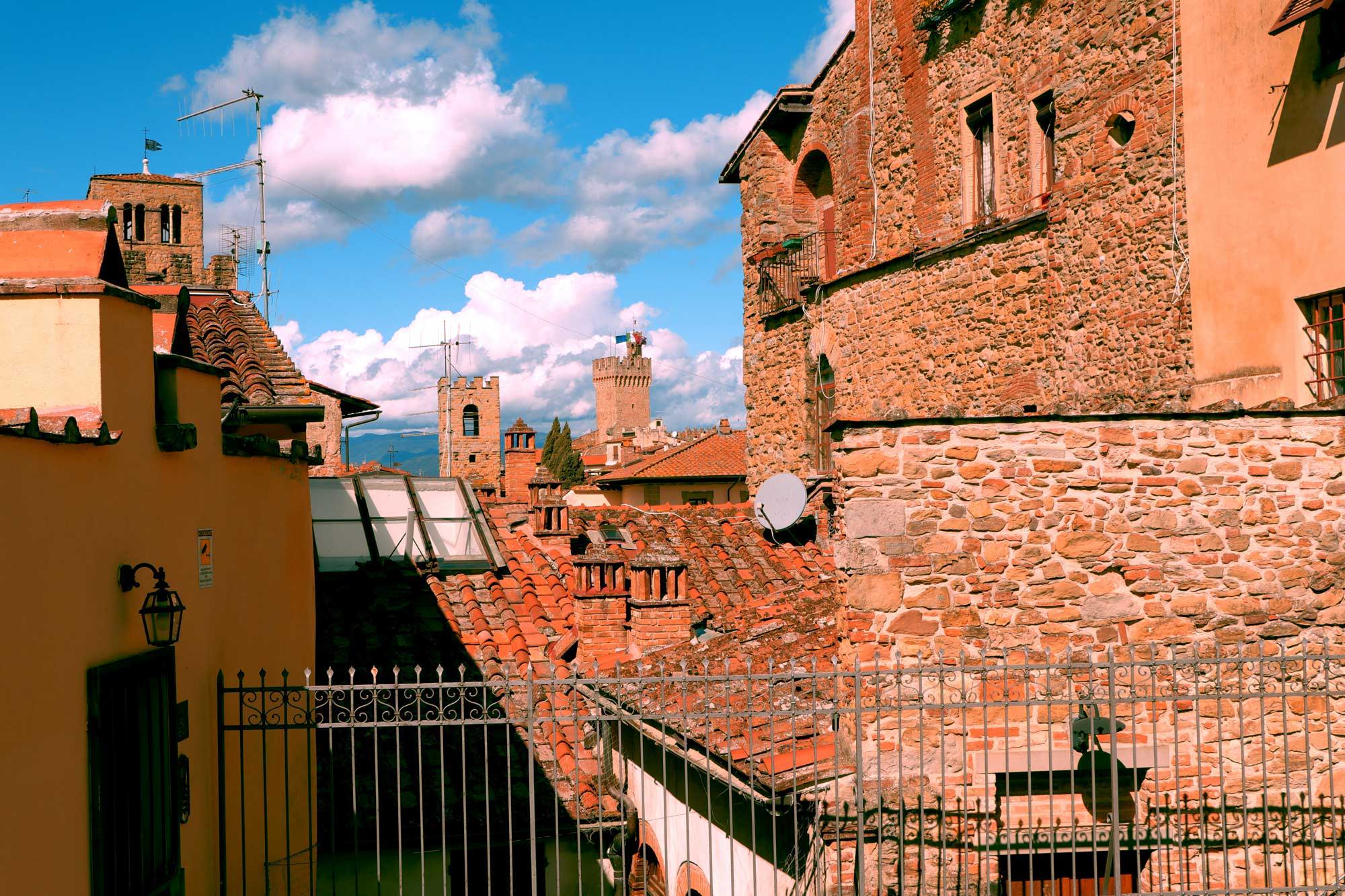 Arezzo: a city often forgotten on the must-see list, but forever a favorite.
On every second weekend of the month, Arezzo has an exquisite antique market in their Piazza Grande. In 2001, Momma and our then agent, Fabio Puccinelli, and I went to explore and immediately, Momma fell in love with a classic, handmade table. Fabio, being an avid gambler, negotiated so much that eventually the fellow held up his hands and declared "Basta! Enough!". And with that, Momma had her table.
I highly recommending taking the time to visit the antique market at least once, especially if you plan on staying in Tuscany for a bit. It is the perfect opportunity to experience the Italian lifestyle, embrace the culture, and people watch with fascination.
Another fun adventure is to be there when they hold the Saracen Joust (Giostra del Saracino), an annual jousting event held in June and September. It is a competition from the four distinct parts of Arezzo. Whichever team finishes with the most points wins. Plus, the attire is gorgeous!
LEARN MORE: https://giostradelsaracinoarezzo.it/en/
Arezzo is the "capital" of its province of Arezzo where many small towns are also included. A visit is only an hour from Florence by car or train.
Another favorite town of mine near Arezzo is Poppi. A charming small commune, it sits atop atop the beautiful and amazing Tuscan hills of the Casentino, a valley famous for nature, art and history, and food and wine. It is approachable by a breathtaking winding road.
I recommend enjoying a late lunch at Ristorante Albergo Casentino which is in front of the beautiful 13th century Poppi castle located in the main square. Beautiful frescos line the Guidi Chapel accompanied by a magnificent staircase that winds up to a library bearing hundreds of medieval manuscripts. There is a tale that a ghost haunts Poppi Castle! I have yet to see Matilda.
Everything is very steep so if you have a hard time with heights or several steps, be prepared. The town is also steeped with history. The builder of Poppi Castle, Conti Guidi ruled until 1440 and kept Dante Alighieri, the father of the Italian language when he was exiled. Rumor has it that when writing Inferno nearby, he used Guidi counts as characters!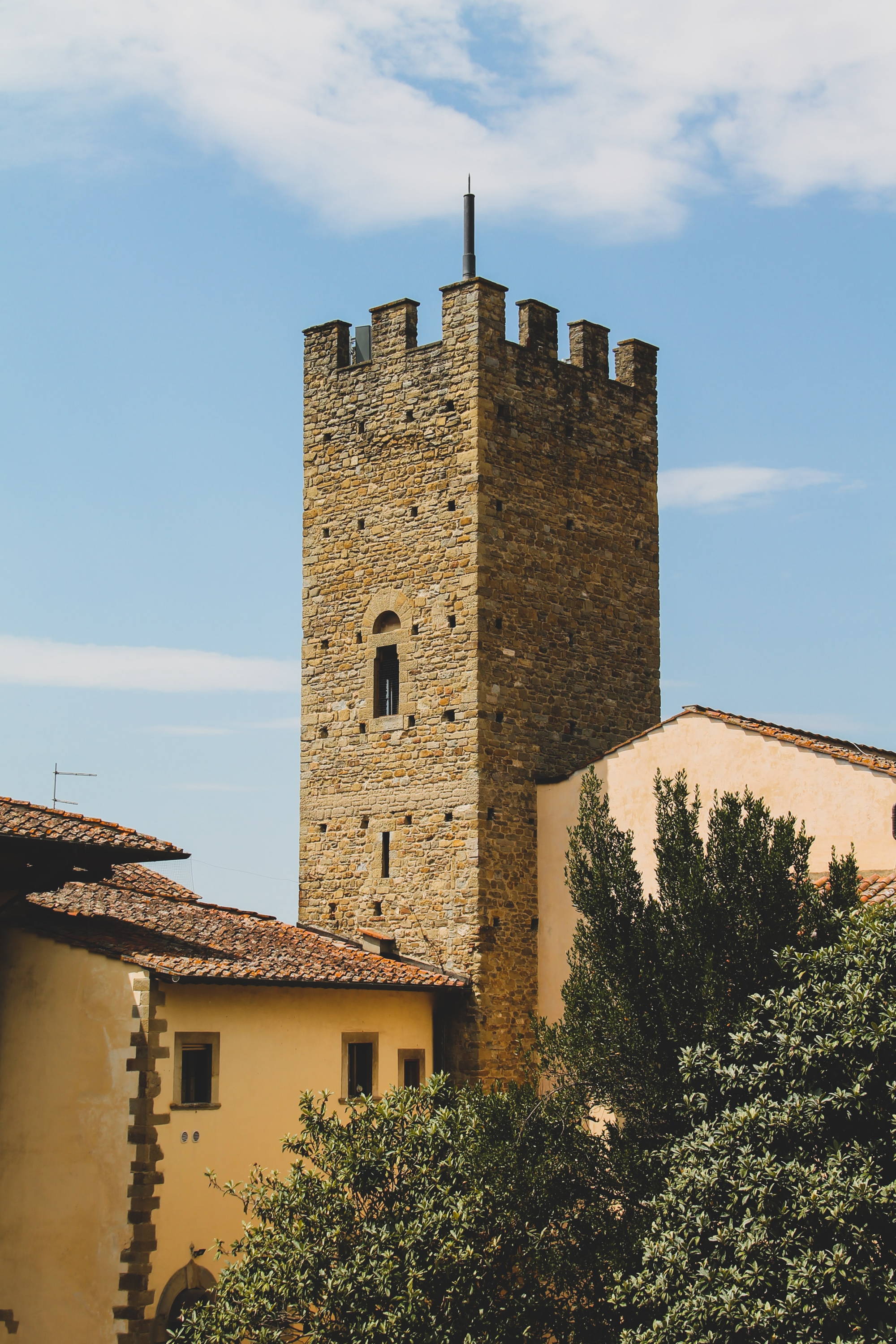 Another small Tuscan town I adore is Poppi. Poppi is especially poignant for me. It is at Ristorante Albergo Casentino that I had lunch with Franco Ammanatti, the previous designer of our main factory in Tuscany. We were discussing a new dinnerware line that we wanted to not be quite so round. We wanted the organic feeling and the colors of Tuscany. We walked out of the restaurant and onto the bridge at about 3:30PM when the light had that warm afternoon hue and I said "Voila! Qui!". We were looking at the greens of the trees, the saffron of the wheat, the cream of the leaves, and the terra cotta of the earth. Franco returned to the factory, and when I returned two months later, he opened our secret room and showed me over 200 new samples of these brilliant colors in various combinations. This became our classic, signature line Cucina Fresca, or fresh kitchen. This inspiring collection paved the way for VIETRI's new recognition and direction. I will always love Poppi and remember it fondly.