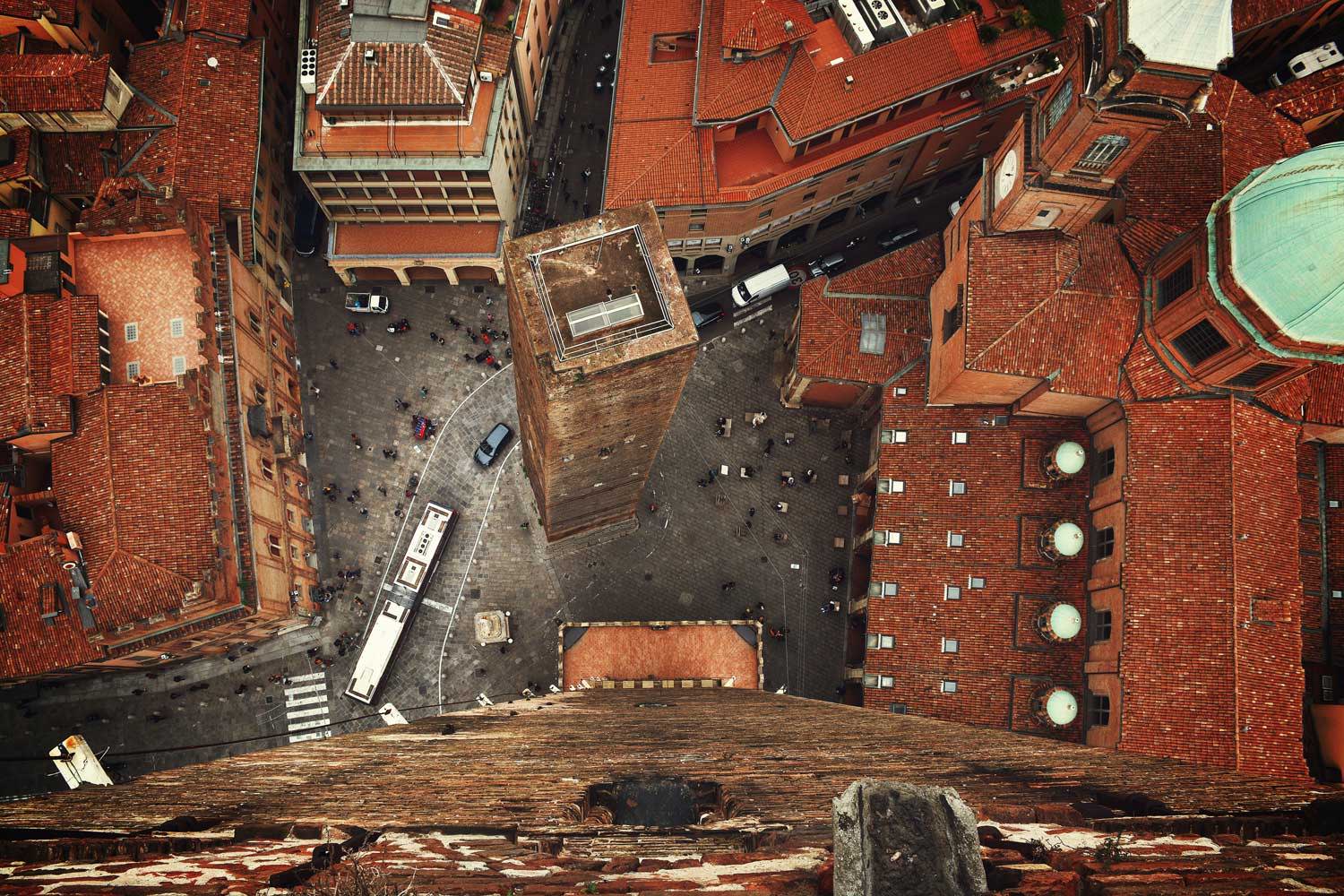 "Bologna is a city I could talk about for hours. I love the arches. I love the food. I love the shopping and I've always enjoyed the beautiful hotels. Forever a warm and welcoming city, it is easy to venture about."
Bologna is located north of Florence in the heart of Emilia Romagna.

The arched porticos along the streets are gorgeous and help identify the university section of the city. There are many young people, street singers, and lazy walkers.
The tallest leaning tower, the Asinelli Tower, is there paired with the Garisenda Tower. The 498 steps are narrow and not for the faint of heart, especially if you are claustrophobic, but the view is spectacular.
Like most cities in Italy, Bologna is a food town. Balsamic vinegar is highly regarded in this area and takes a minimum of seven years to age, but you can also purchase creamier tastes that have sat for over 40 years. I often drizzle balsamic on salads, fruits, and vanilla ice cream.
Parmesan cheese is made in Parma, but it is very close, so you can buy the freshest of cheeses as well as Prosciutto di Parma, which is cured ham.
Pastas, especially tortellini and tagliatelle al ragu are famous in Bologna! The delectable meat sauce melts in your mouth.
The fresh pork cut from the pig and paired with small biscuits as sandwiches is also incredible. Charcuteries are everywhere, and usually the best are when you are able eat it on the street.
We stayed at the Grand Hotel Baglioni on Via Independenza and loved it. It is quite elegant. We ate at Drogheria della Rosa and sampled many of the things I mentioned above if I had not already sampled them on the streets.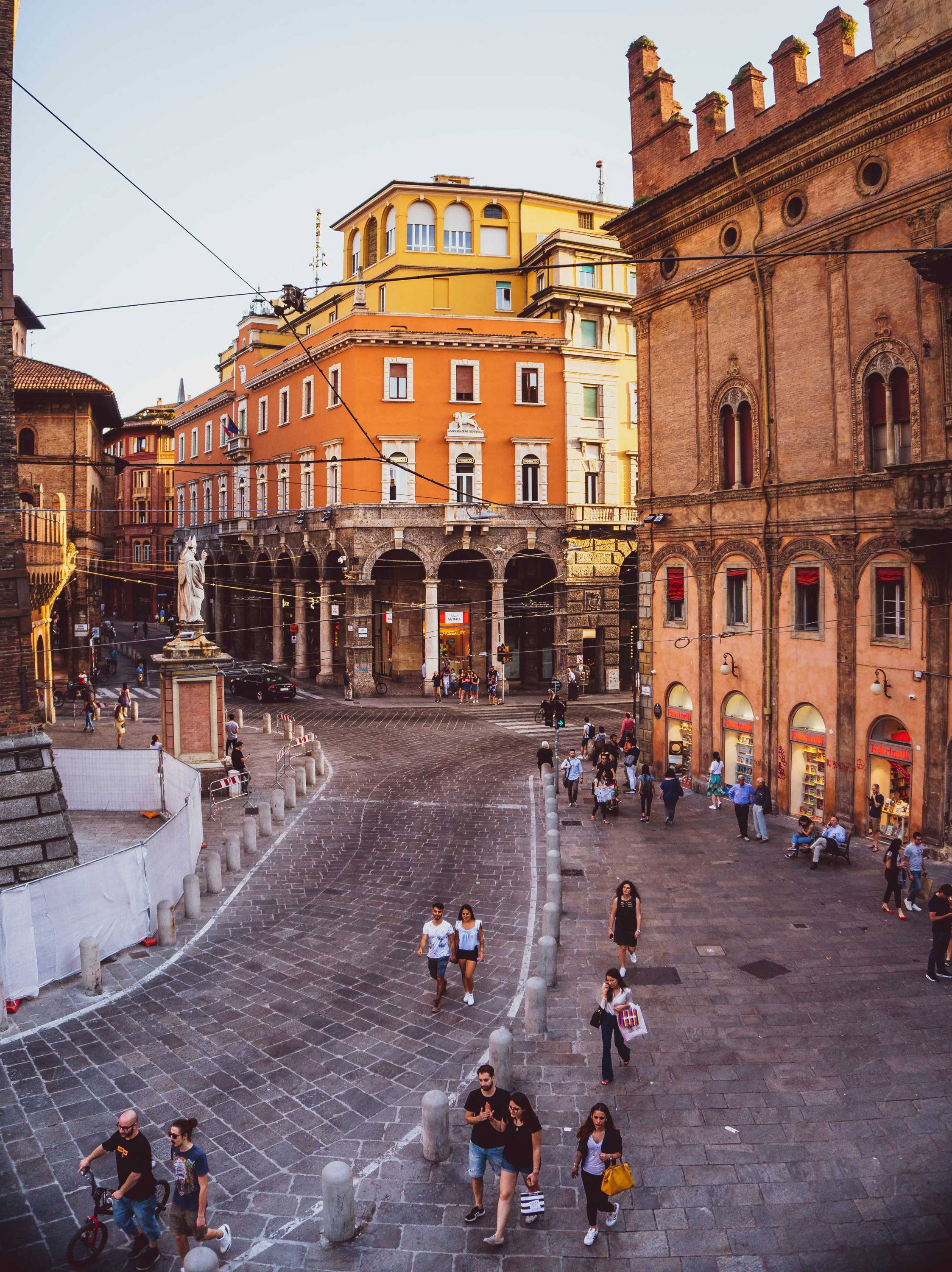 There were some favorite shops include:
Daniel and Ancarani Shoes on Via Porta Nova 8
Stefani, an artigianali store on Via Clavature 7
Borgo della Tavaglie and Valentina Muggia on Via Farini, 10
There is the University of Gelato, and the gelato all over the city is incredible. The museum is about 30 miles outside of town and well worth the visit.
In the late afternoon, everyone will be having an aperitivo of either a spritz, a prosecco, or a Lambrusco which is a sweet sparking red wine. And small bites of pizza or cheese.
Via Drapperie is where all of the fruit and vegetable vendors are. Every vendor is friendly and smiling and happy to help you find what's on your shopping list.