The Adventures of
Old St. Nick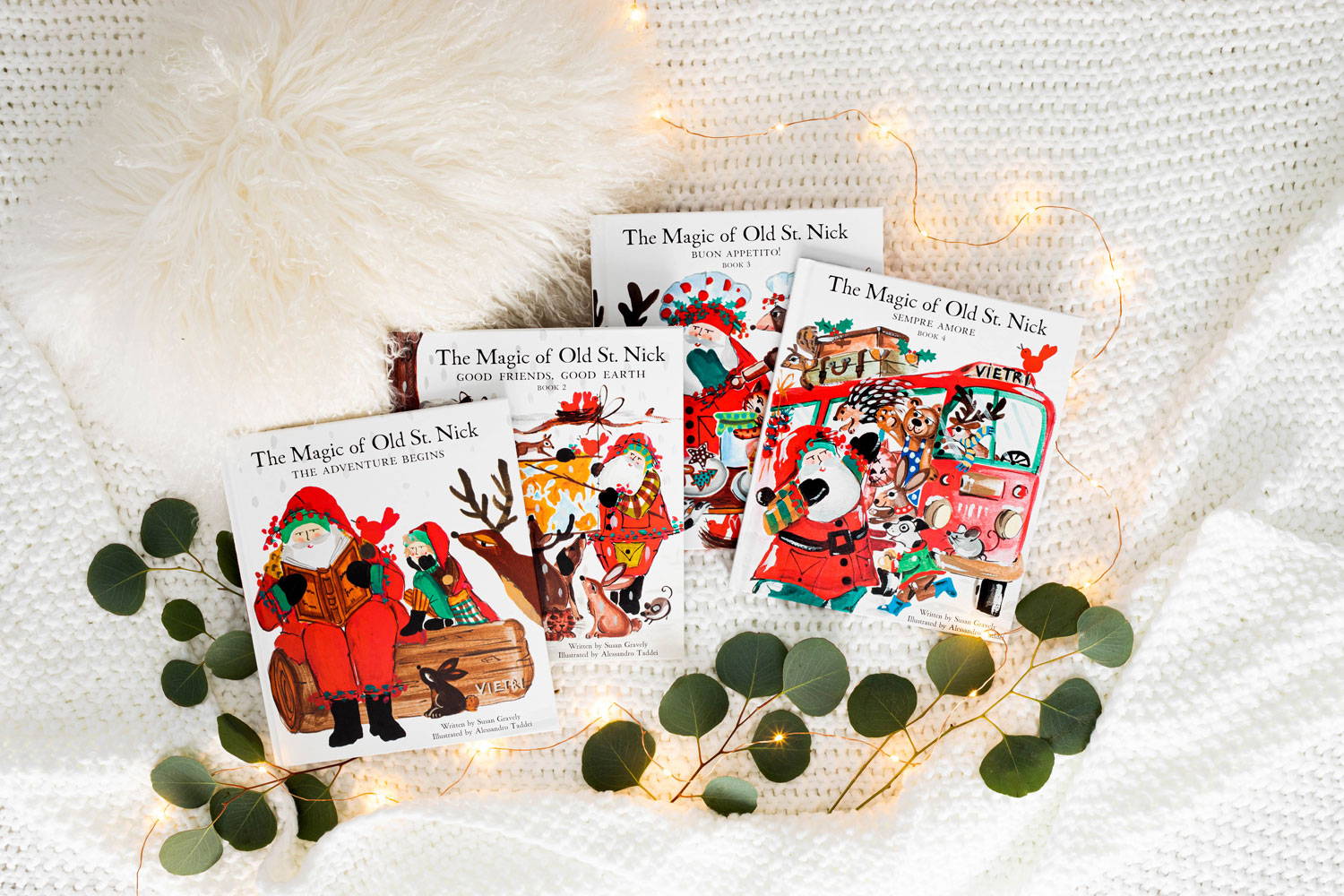 I grew up in eastern North Carolina where writing verse was a family tradition when exchanging gifts. My earliest memories were when my parents, brothers, and sister were together, giggling on Christmas morning on our parents' bed, as we listened to the rhyme that accompanied each gift in each stocking and tried to figure out what was inside. My mother Lee, and my sister Frances, and I started VIETRI in 1983. My father's career in international tobacco and our family's love for travel and entertaining at home made starting VIETRI a natural!
I first met Alessandro Taddei fifteen years ago and we became instant friends. We collaborated to create our classic holiday dinnerware pattern, Old St. Nick, who has become a beloved figure to both Alessandro and our VIETRI family as well as many tables and homes around the world. And so began our wonderful heirloom collection and the essence of our Old St. Nick Children's Book series.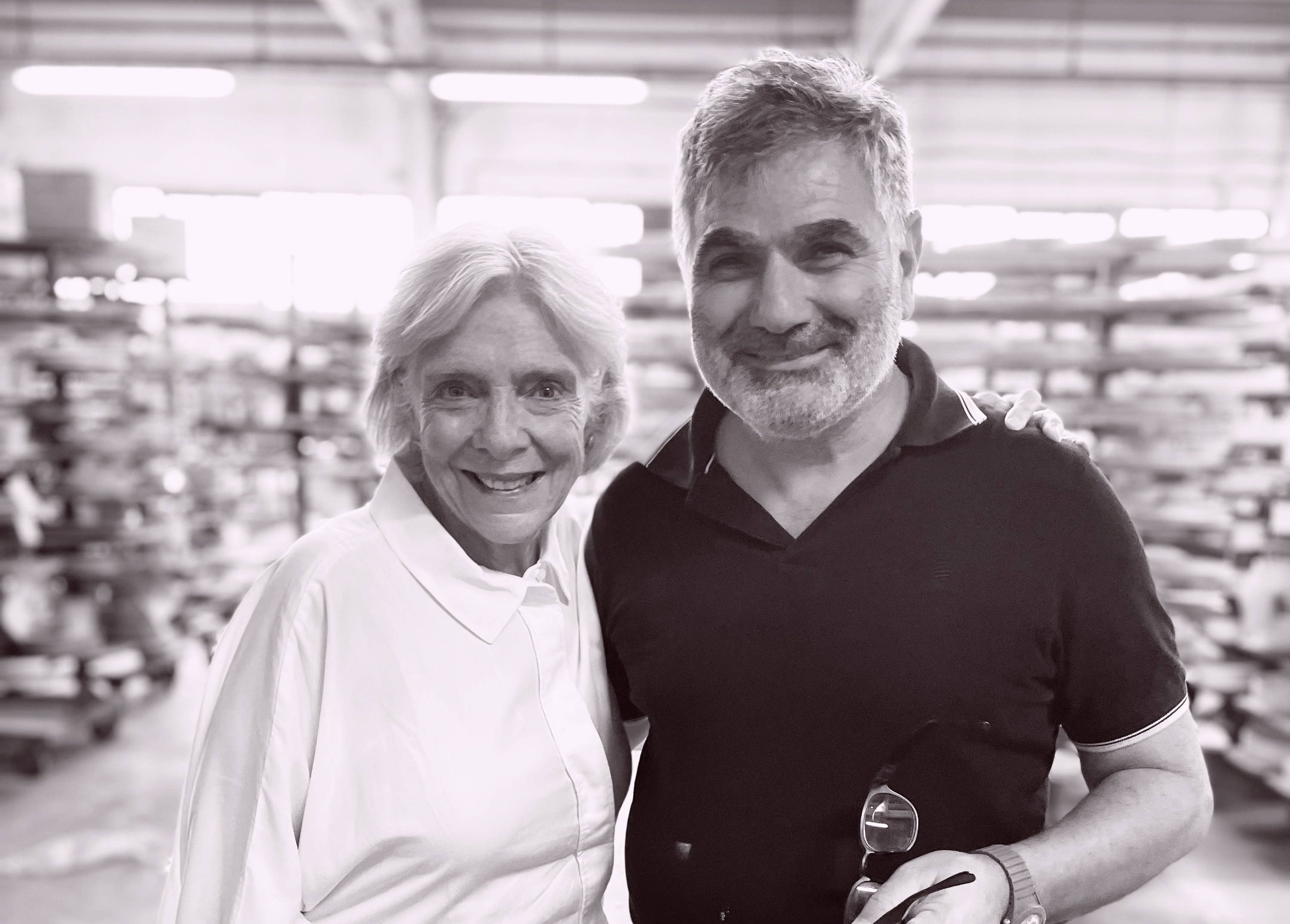 Alessandro is truly one of the greatest maestros in Italy. His ability to imagine stories and paint scenes surpasses all others in the industry. He began sketching as a little boy, so studying art and design was only natural. He continues a 30-year career in design – originally in painting ceramics, how he and I met 20 years ago. We are kindred spirits regarding the joy of life and laughter and have dreamed of this book series for years.
It is my hope that you enjoy Babbo Natale as much as we do and revel in the magic of his daily adventures leading up to the holiday season.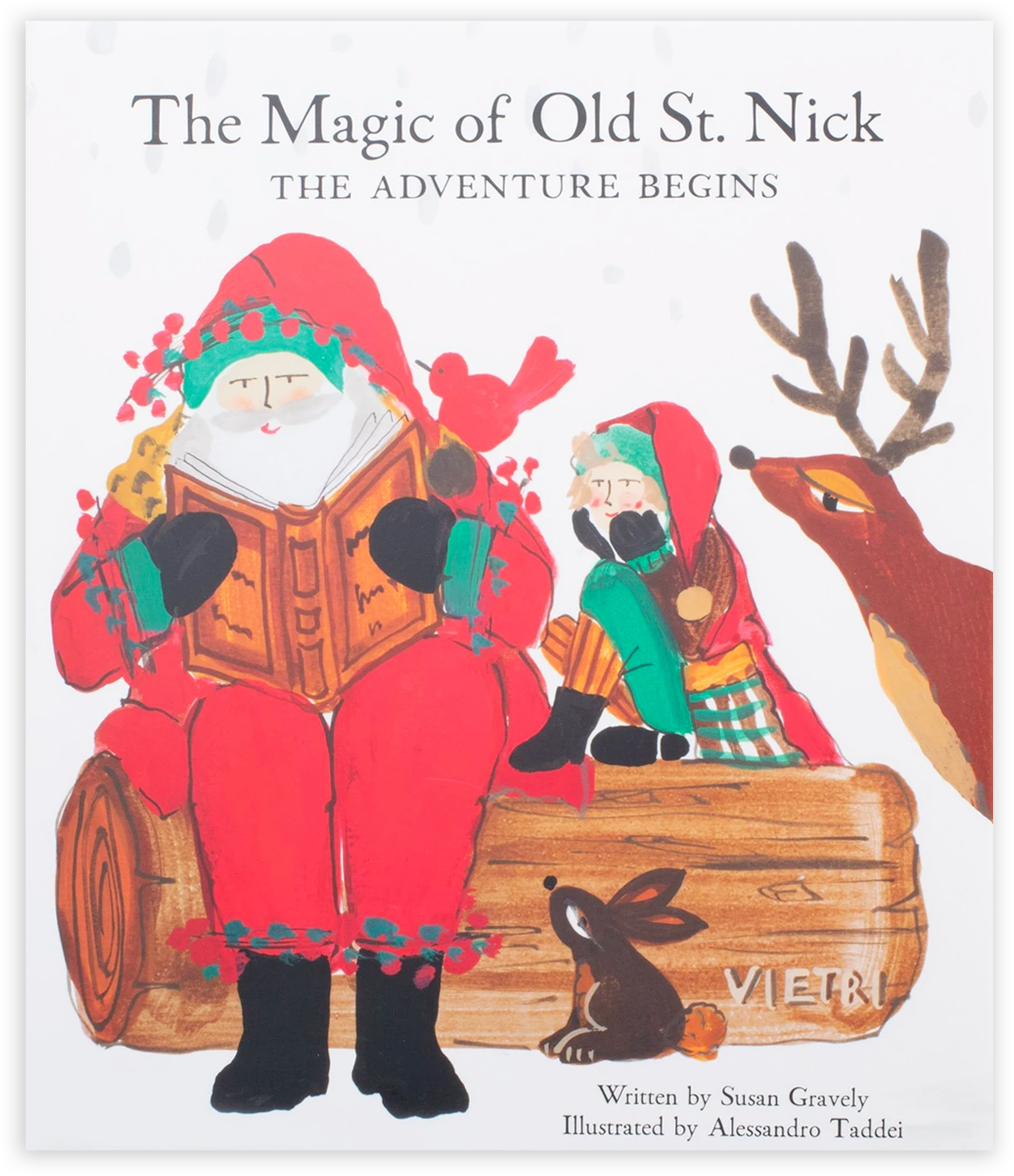 The Magic of Old St. Nick: The Adventure Begins
The Magic of Old St. Nick: The Adventure Begins depicts a charming tale of Babbo Natale, Italy's Santa Claus, and his beloved son, Nick. Enjoy as father and son share life lessons and pay tribute to a special red bird throughout the Old St. Nick The Magic of Old St. Nick: The Adventure Begins Book.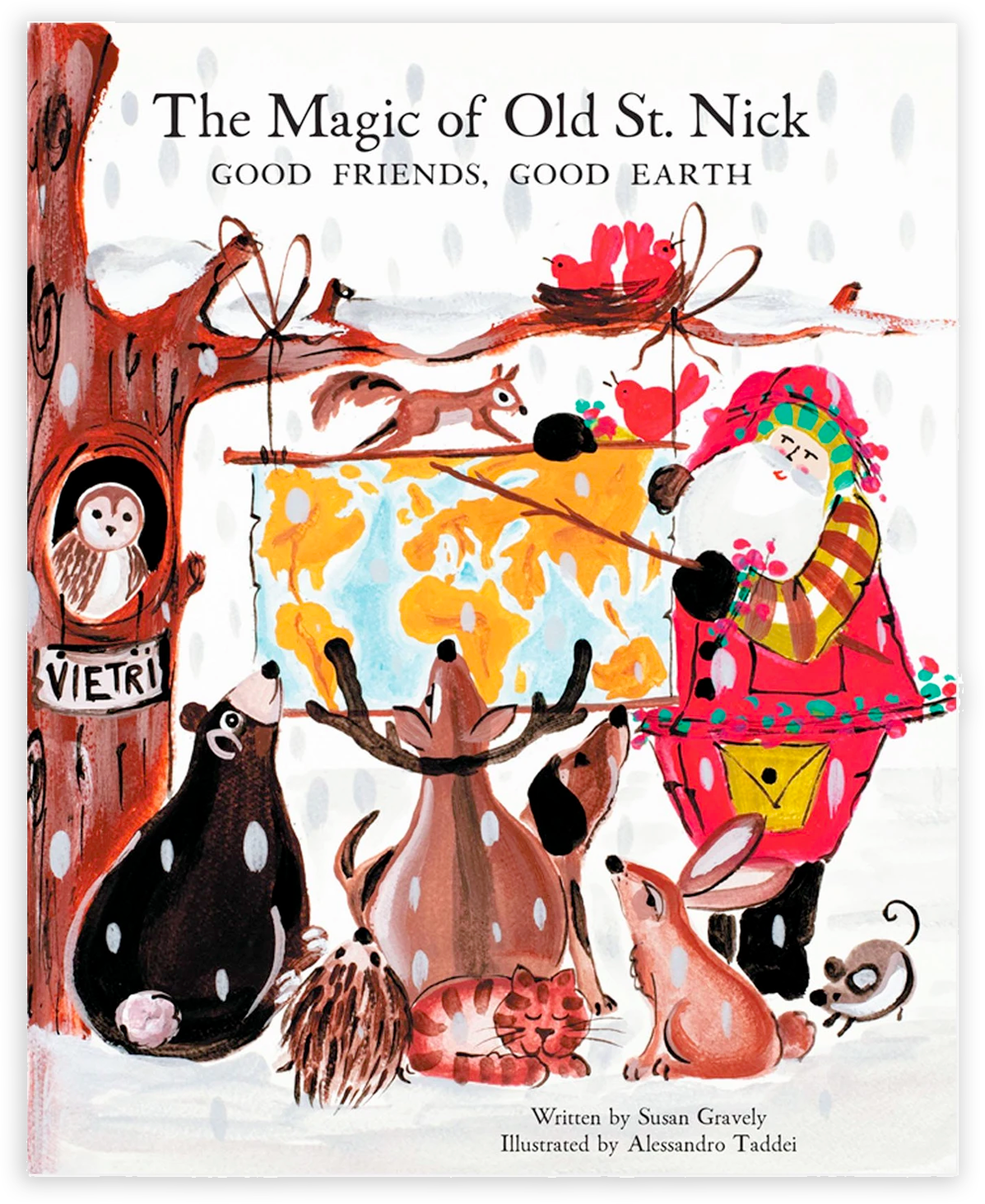 The Magic of Old St. Nick: Good Friends, Good Earth
This Christmas Day tale involves Old St. Nick and his forest friends, their love for each other and children around the world, and their appreciation of the earth. As always, the story is based in Italy and centered around Old St. Nick and his red bird friend.
Upon returning from his annual trip around the world, bringing joy to those near and far, Nick is delighted to find his forest friends waiting for him eager to hear about his travels and exchange gifts.
The charm of this second book in the Old St. Nick series lies in the passion that both Susan Gravely and Alessandro Taddei feel for protecting and preserving nature for generations to come, and to honor the spirit of joy, magic, and generosity personified in Babbo Natale. Gravely's prose and Taddei's charming illustrations were inspired by the creation of VIETRI's Old St. Nick dinnerware collection, a beloved classic that continues to be enjoyed at family gatherings worldwide.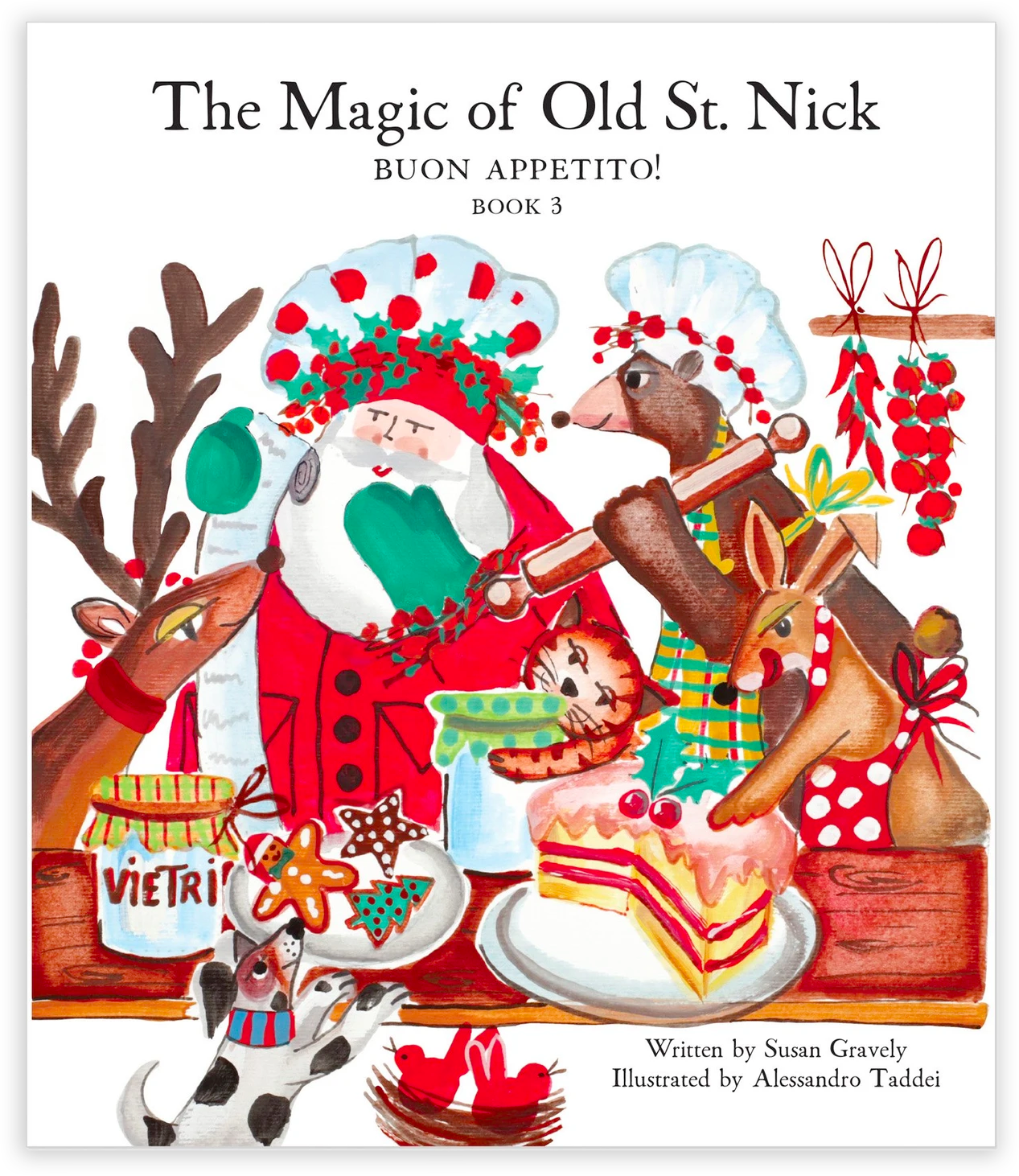 The Magic of Old St. Nick: Buon Appetito!
After taking their traditional hike on New Year's Day, Nick and his friends are hungry. They decide to cook and then enjoy a meal together – a way to celebrate their friendship. The theme of the Old St. Nick The Magic of Old St. Nick: Buon Appetito! Children's Book is the importance of "spending time around a table" – enjoying one another's company and sharing fun memories and life experiences. With extra cookies, they end the story packing up individual boxes to deliver to their grandparents' because sharing is one of the best loves in life!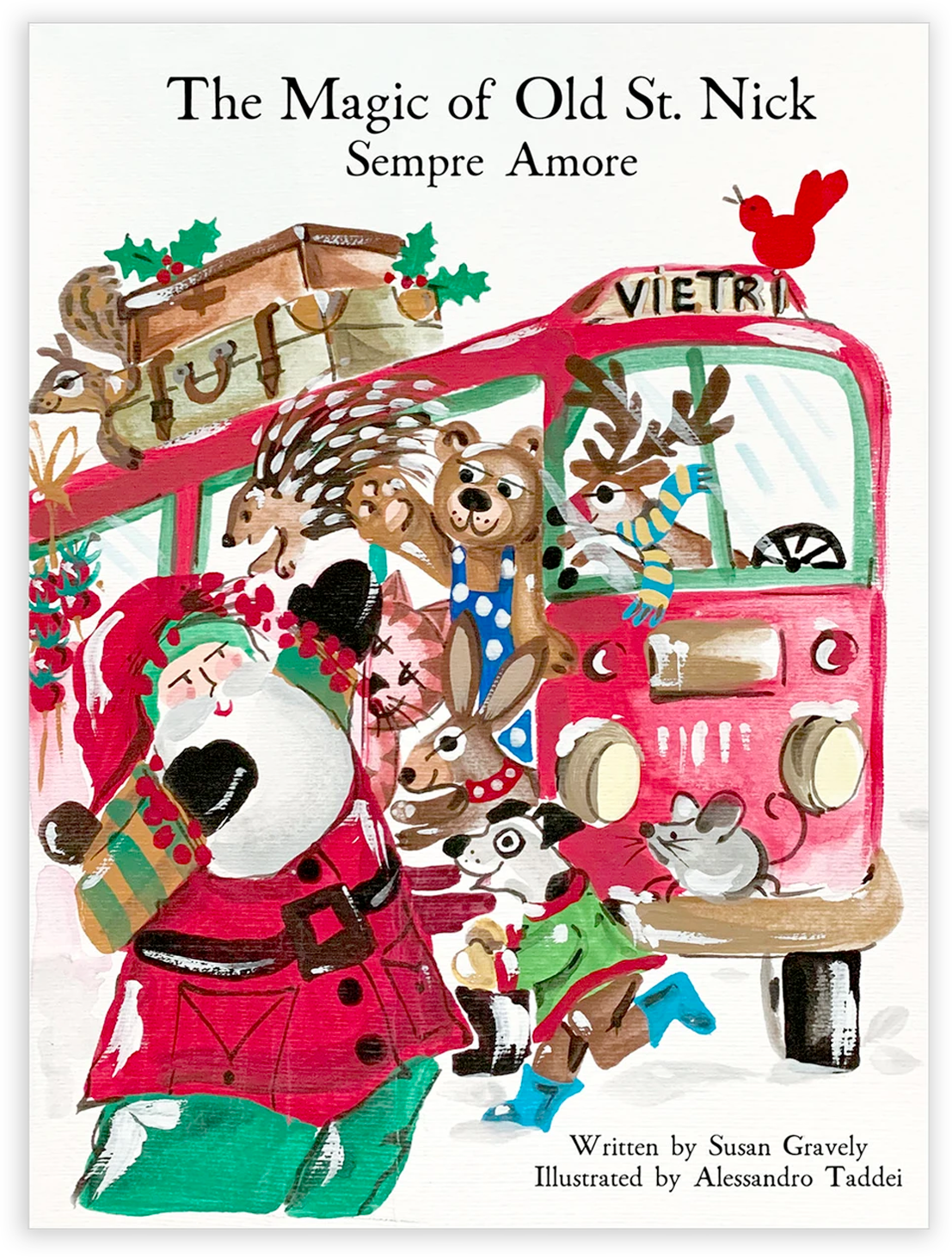 The Magic of Old St. Nick: Sempre Amore
Nick's animal friends travel to visit special loved ones and return home, sharing heartwarming stories about their adventures and who they visited. The red bird is ever-present as a reminder that they are loved, and that someone special is always thinking of them. The theme of the fourth book shows how sharing love between older and younger generations benefits everyone. Unconditional love, emotional guidance, and life experiences are learned from each other and is at the heart of these friendships. Time passes too quickly, yet taking the time to share joy and love is clearly shown by these young animal friends.