Time is a funny thing. In some ways, it feels like my sister and mother and I went on our first trip to Italy just yesterday, and yet the fact that it is now 2023 means that it happened forty years ago. These years have been packed with discovery, learning, hard work, challenges, and triumphs, and I am so incredibly proud of where we are today. Every day I am humbled by the ways in which you all have welcomed VIETRI into your lives and homes, and every day I do my best to ensure we provide you with unparalleled products and service. My life has been filled with learning, exploring, creating, discussing, dreaming, crying, laughing, worrying, celebrating, making mistakes and trying again, walking, running, jumping with glee, laughing some more and crying less, joining hands with incredible people to become a VIETRI family, and always mentoring many to hopefully find them loving the VIETRI adventure as much as I.
2022, what a year it was. A year of change. A year of reflection. A year of observation. 2022 reminded us of the importance of being together, to enjoy time with family and friends, to slow down and evaluate what is important to us - joy, laughter, and comfort.
This past year has reiterated and reinforced our mission – to inspire the celebration of life with family and friends around a table and cherish those moments that bring joy to our lives. We are reminded how important it is to appreciate the moment and value traditions with our loved ones. We are ready for you 2023!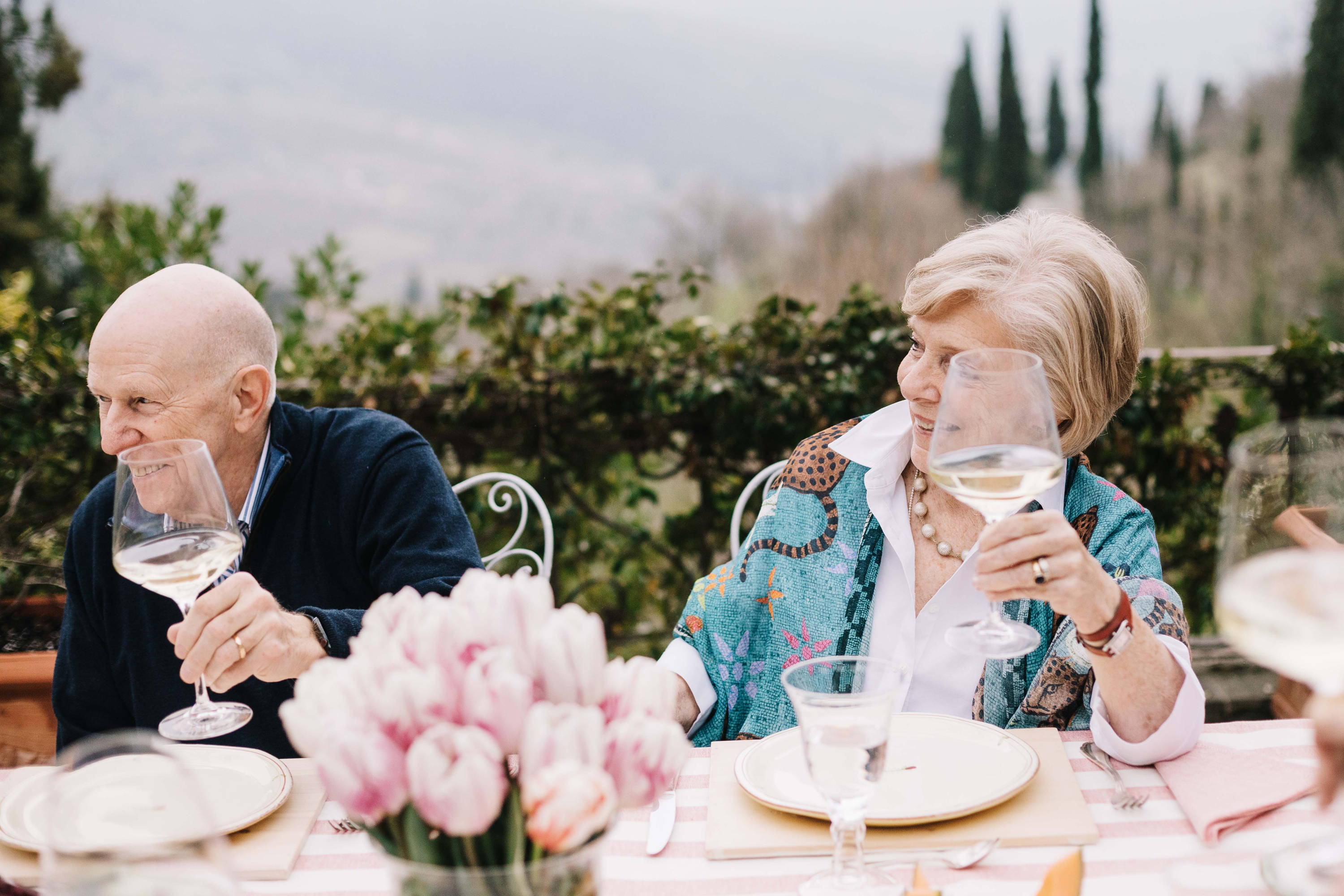 This year, I vow to...

1. Take in moments and do not hesitate!
Life is fast, as we all know, and I want to breathe a bit more, rest a bit more, think a bit more, dream a bit more, so that I lose less moments of what life brings me. I want to talk about life goals with Bill Ross, my husband, who is my hero.
2. Never ever forget to say thank you or how are you.
We are all strong. Many of us feel like we can handle the world, but my feeling is that no one gets another love and support. I want those around me to know I care about them, that I want to know how they are, and that I am thankful for our time together. If I can help a person to feel happier and less mentally overwhelmed, then it is a good day.
3. Be with my family and my closest friends.
I have always had the support and love of close friends and family. Those that are the most important have understood my mission with VIETRI and have never left my side. They have known I would return for more time together. I want to have that and give that now.
4. Appreciate and enjoy all that 40 years at VIETRI has brought to my life.
I will be traveling a lot to celebrate VIETRI's 40th anniversary and will also have my new book Italy on a Plate: Travels, Memories, Menus by my side. I want to hear other people's VIETRI experiences and enjoyment in their home and share their stories with all who have made it possible. I want to laugh and hug and say thank you one million times.
5. Live for peace and care and kindness and understanding in the world. Help in my way for everyone I can touch to have a safe home and feel love.
I am sad about our world and its chaos right now. I am sad when I see more children killed and abused, more shootings on the street, more anger, more hatred - thus less understanding and less joy. I want to try to live my life to help all I can, whether it is by fundraising for Habitat for Humanity, or hug a child or cradle a newborn, and visit someone older than I am! I want to help people feel good - about themselves as well as about living.
Stay tuned for exciting things to come in 2023!