HAPPY HOUR WITH THE PARISES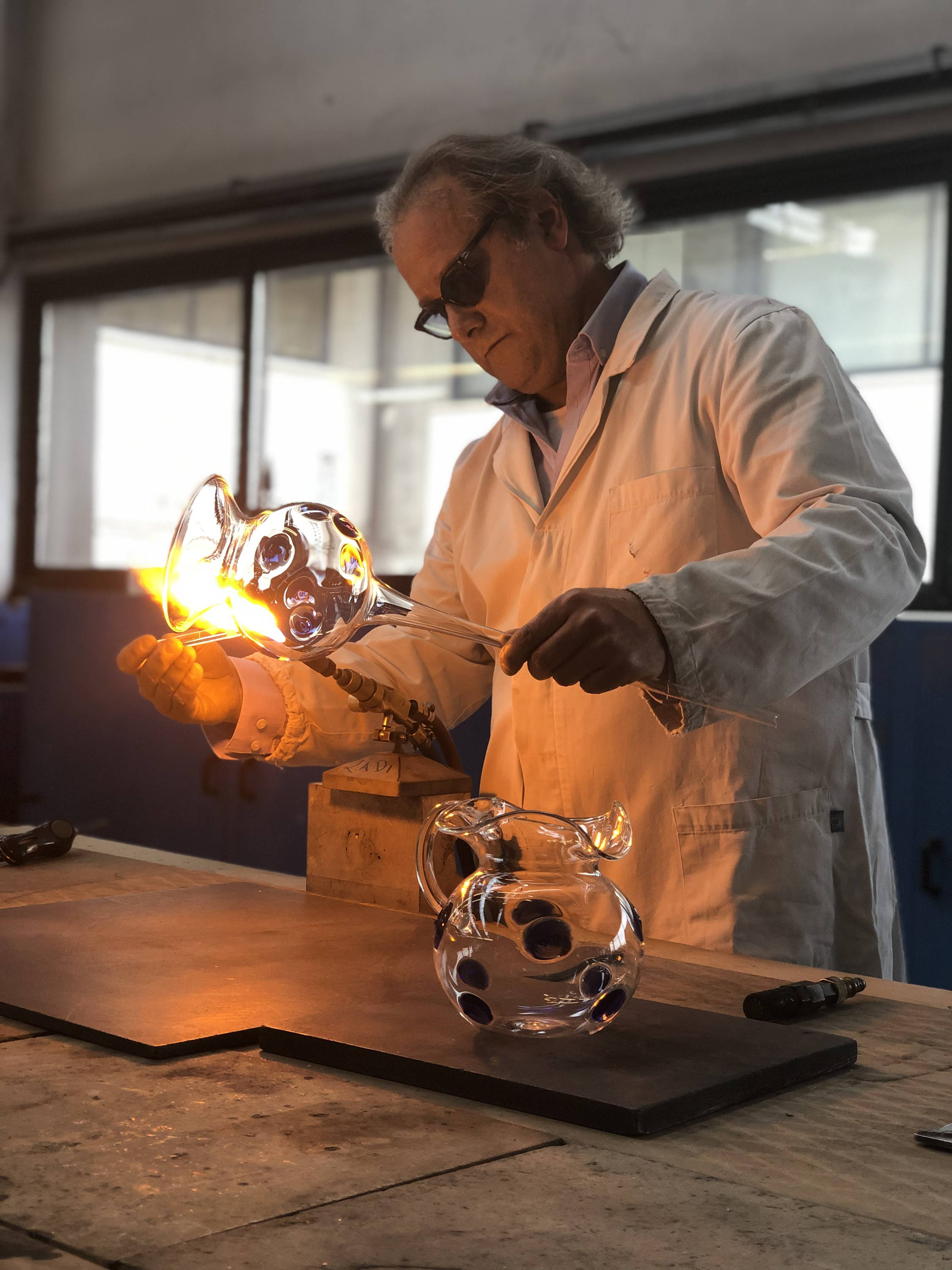 Despite having seen the process countless times, I am still completely mesmerized by glass blowing. In this virtual happy hour, Stefano and Michela Parise join us from the Veneto region of Italy to walk us through the craftsmanship and care that goes into every piece of glassware they create. I have known the Parises for over 30 years, and our partnership with their factory was one of VIETRI's first.
Stefano is a master glassblower, and he learned the craft from his father, Arcangelo. He starts with a piece of European glass, which he then heats with a flame. Carefully turning the glass and blowing through a tube to widen and lengthen the glass's shape, he is precise and patient as it begins to take form. In this demonstration, Stefano decorates the glass with white dots before putting the piece into a mold to solidify the shape. He shows how to add a long stem and base and then how to seal the edges so they are smooth to the touch.
The Parises' factory employs six master glassblowers, and together they can produce about 500 glasses a day. Each final product is wonderfully unique and strong enough to be dishwasher, microwave, freezer, and oven safe. We concluded our time together with a toast in our Drop drinkware, and I know it tasted all the better for the vessel in which it came!
IGTV Happy Hour: https://bit.ly/HappyHour_Parise