HAPPY HOUR UNDER THE TUSCAN SUN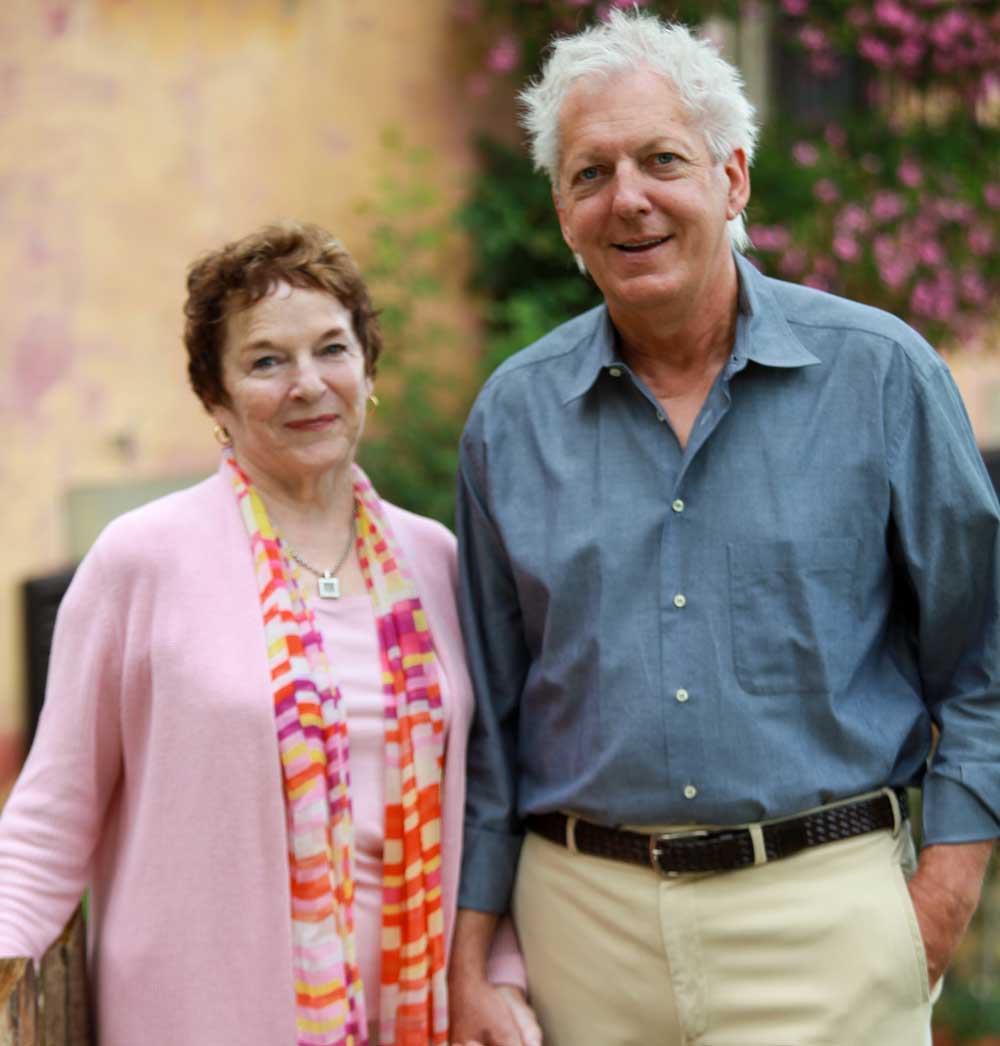 At the end of summer 2020, I spent a morning with my dear friends Frances and Ed Mayes in their blissful garden in Hillsborough, North Carolina. We spoke of everything ranging from what first made us fall in love with our partners (A California boy, Ed fell for Frances's southern accent. For Frances, Ed's legs had great allure!), to a shared love of poetry, to the feel of their home, Bramasole, in Cortona.
Frances had prepared a beautiful trio of aperitivos (appetizers) for us to enjoy. She used olive oil from their own grove in Italy for the crostini, and we discussed how Italians make everything taste so good by focusing on the quality of their ingredients. I've always liked how Italian food is simple and focuses on showcasing nature's bounty.
As travel to Italy isn't possible right now, we daydreamed about some of our favorite places in our beloved country. Ed spoke of the beauty of Puglia, and Frances shared how struck she was by the majesty of the Dolomites.
While the three of us are primarily based in North Carolina, we all feel a sense of home in Italy. Italians have such a strong sense of hospitality, graciousness, and warmth, and we try to keep those feelings with us no matter where in the world we are. We also had a laugh over the fact that Italians had no word for "stress" until Americans brought one over. We will endeavor to be less "stressato," and we are glad that with age comes the realization that our trials and tribulations are all part of life's beautiful journey.
For Frances Mayes's latest book, click here.
IGTV Happy Hour: http://bit.ly/HappyHour_TuscanSun