HOLIDAY HAPPY HOUR WITH ALESSANDRO TADDEI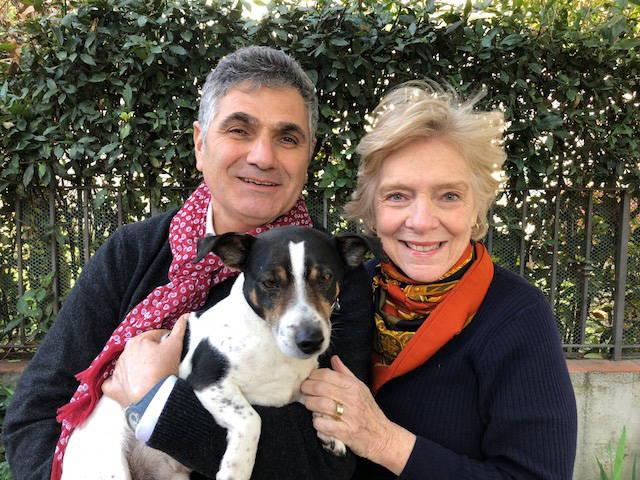 It is always a treat to spend time with Alessandro Taddei, the artisan behind our beloved holiday collection, Old St. Nick. Incredibly talented and truly kind, Alessandro has been an artisan for nearly fifty years. His depictions of Santa Claus have captured hearts of all ages around the country, and it's a delight to know that such a wonderful gentleman is behind them.
During this fireside virtual happy hour, Alessandro and I discuss the origins of the Old St. Nick children's books. I came to Alessandro with this idea ten years ago, and we have since created three books together with our fourth book coming in September 2021.Typically, I work on the story's words and then send a rough draft to Alessandro. I take no offense when he reduces the word count by about half (!) because he manages to capture the message and suffuse it with great Italian spirit through his fabulous illustrations. In this happy hour, Alessandro and I go through each book and share our favorite parts and pictures. Above all, we love that the books share life lessons-- reminders to be kind, to value our families, to be stewards of the earth, and to love one another.
IGTV Happy Hour: http://bit.ly/HappyHour_AlessandroTaddei