IL RITROVO WITH MARINA CALAMAI
Marina Calamai is a world-renowned artist and a dear friend of mine. She is an intuitively kind and creative storyteller who exquisitely captures creativity through tempting works of art that awaken the five senses via visions and experiences.
I first met Marina through, Xenia Lemos, a lifelong friend and the owner of Agriturismo Casetta in Tuscany. I'd also recognized Marina's work during an Antinori Wine Tour in San Casciano val di Pesa when my sister-in-law and I spotted these incredible placemats designed and created by Marina. Interestingly enough, more recently Marina and I realized that she is related to Fabbio Puccinelli, the first person my sister Frances and I met on our flight to Italy and who helped launch VIETRI all those years ago as our agent. It's a small world!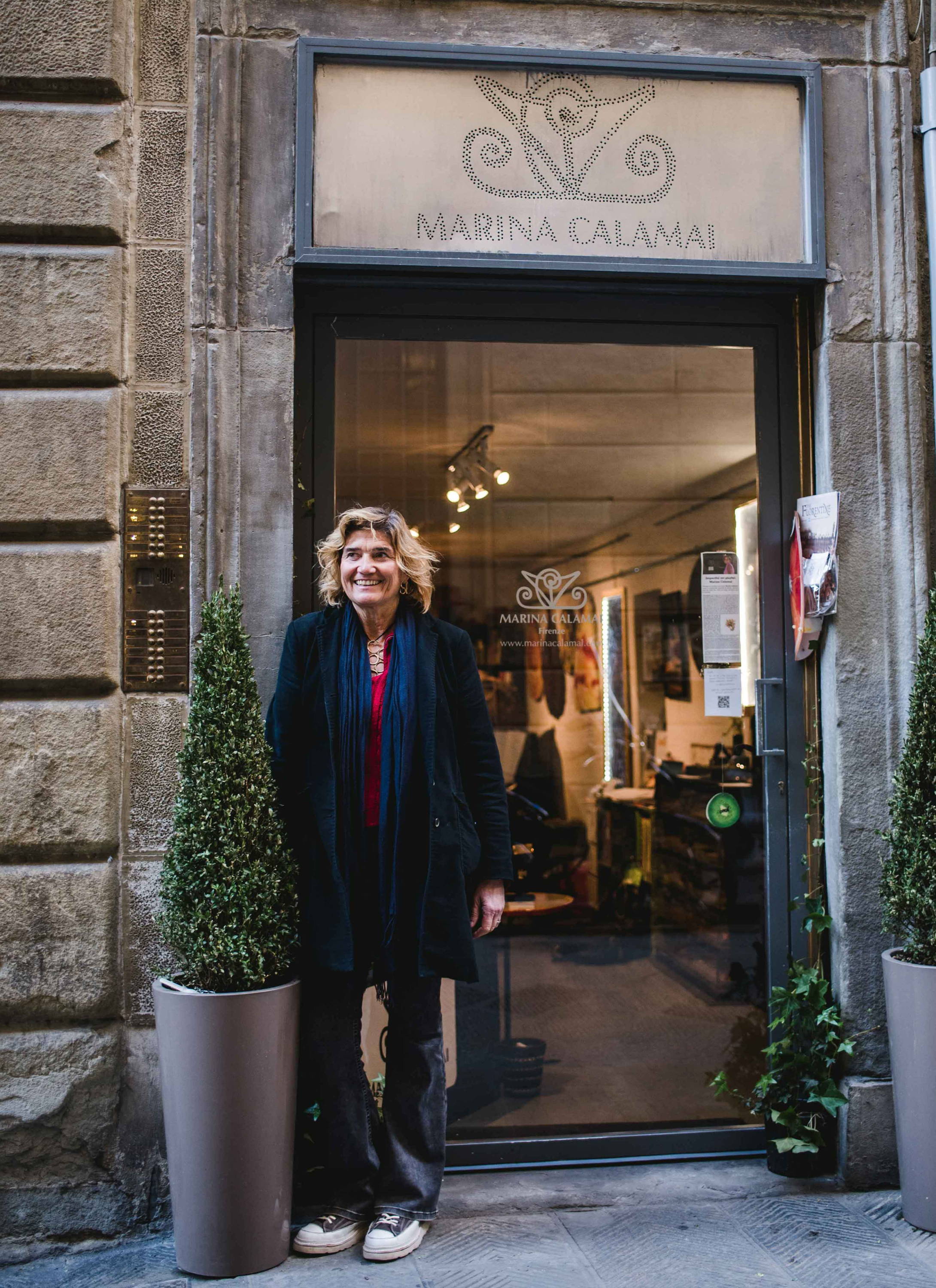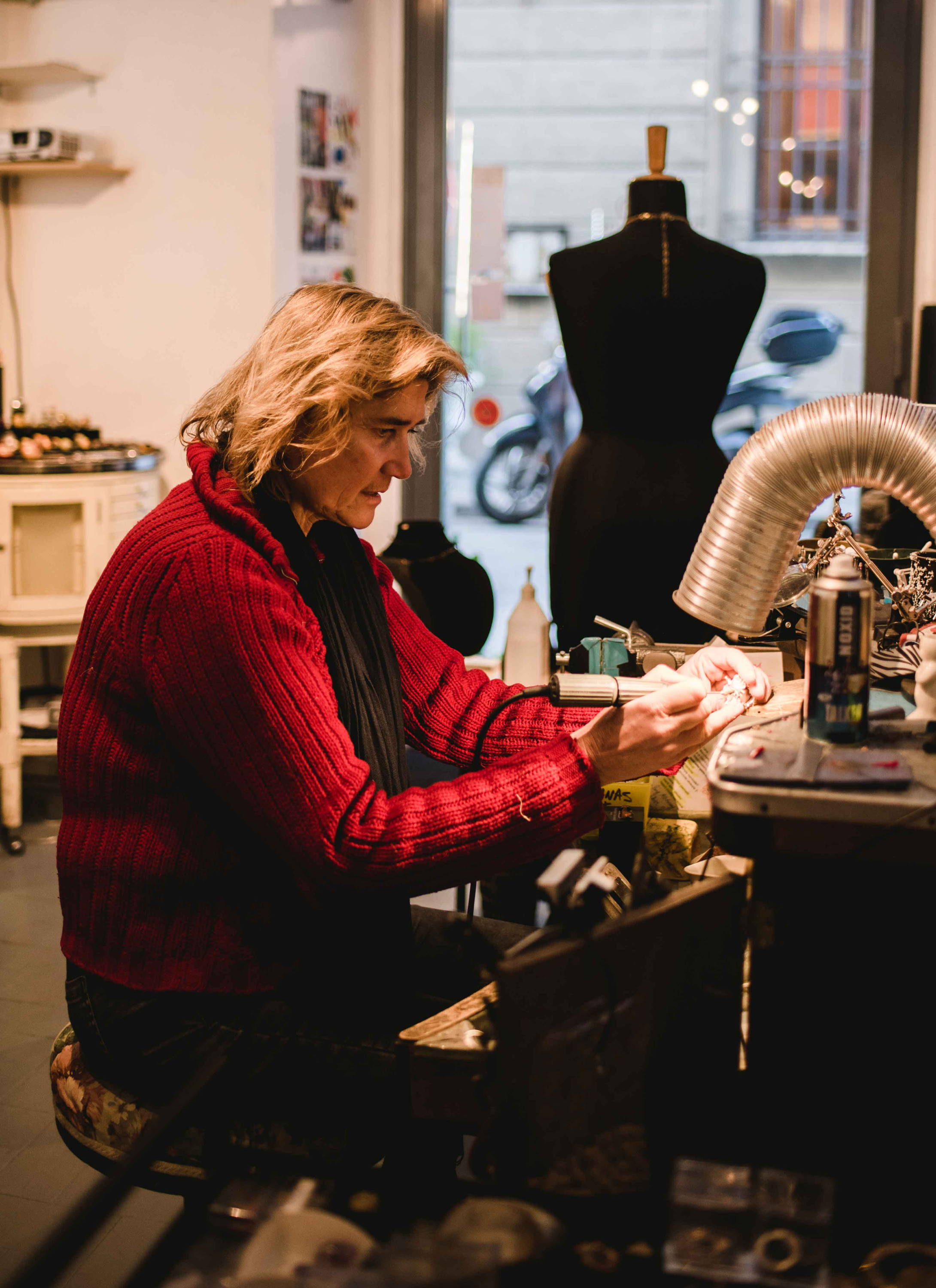 "Irony is very important in all my work because it opens up our hearts to learning and people can be more approachable around conversations."
Florentine artist, Marina studied and collaborated with stylist Alain Lalou from 1983 to 1985 at the Paris America Academy.
She then returned to Italy as a fashion designer in Florence from 1985 to 1997 before studying art at the Art Student League in New York with painter Peter Cox, and at Lorenzo de' Medici in Florence with Rose Shakinovsky and Claire Gavronsky.
For the past 20 years, Marina has exhibited and performed at museums, in both private and public spaces, and has collaborated with notable brands in creating unique designs as well as launching her own jewelry collection. For many years, Marina has turned to food as an inspiration allowing 'Cake Thinking' and 'Back to Nature' to remain two of her main fields of research. From investigating geometrical patterns and sacred numbers in many of her art and jewelry works, Marina continues to expand her sources of inspiration from nature. Her most recent works include the Corona Venus Limited Edition Jewelry and the Laurel Love Labyrinth Land Art Installation dedicated to sustainability.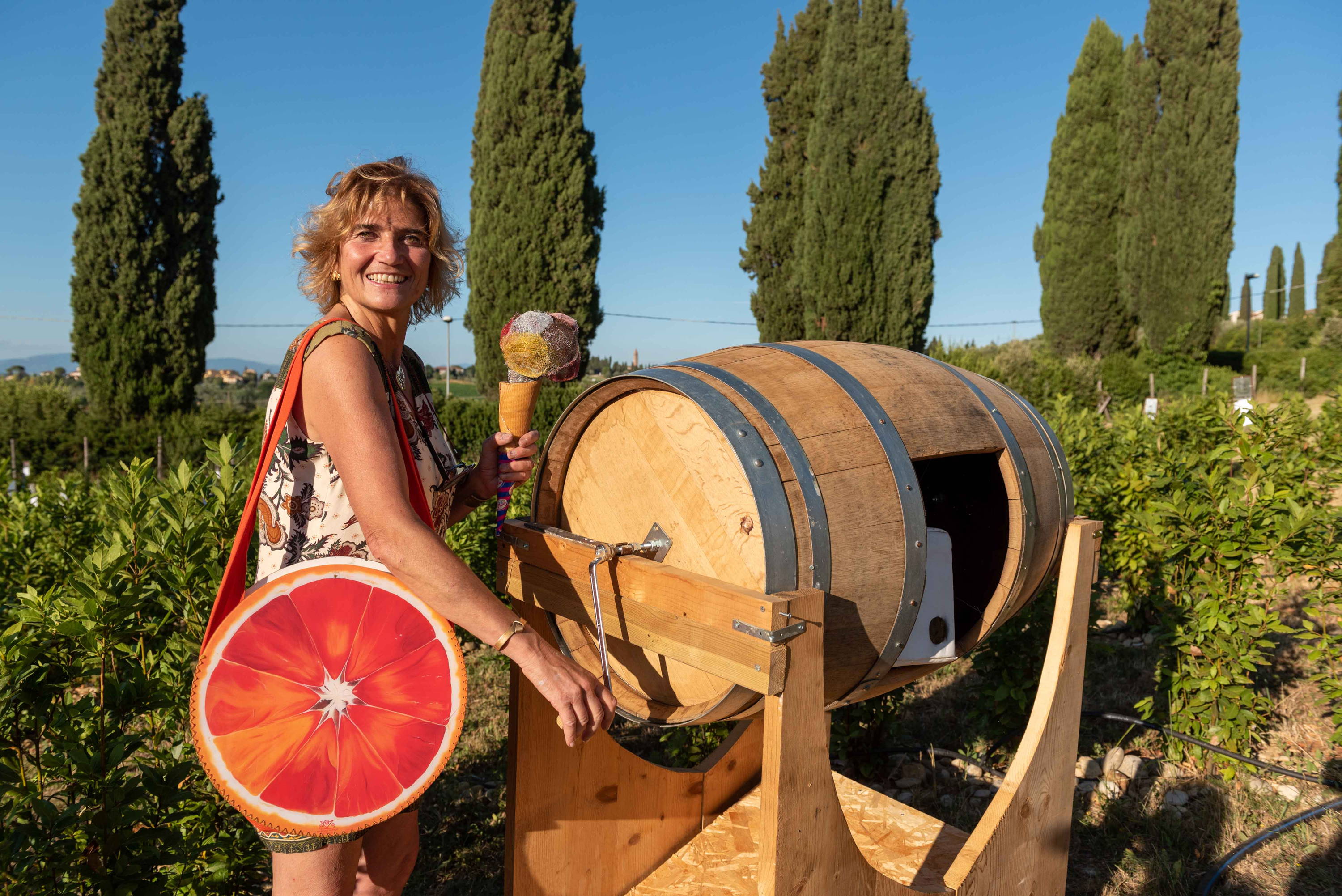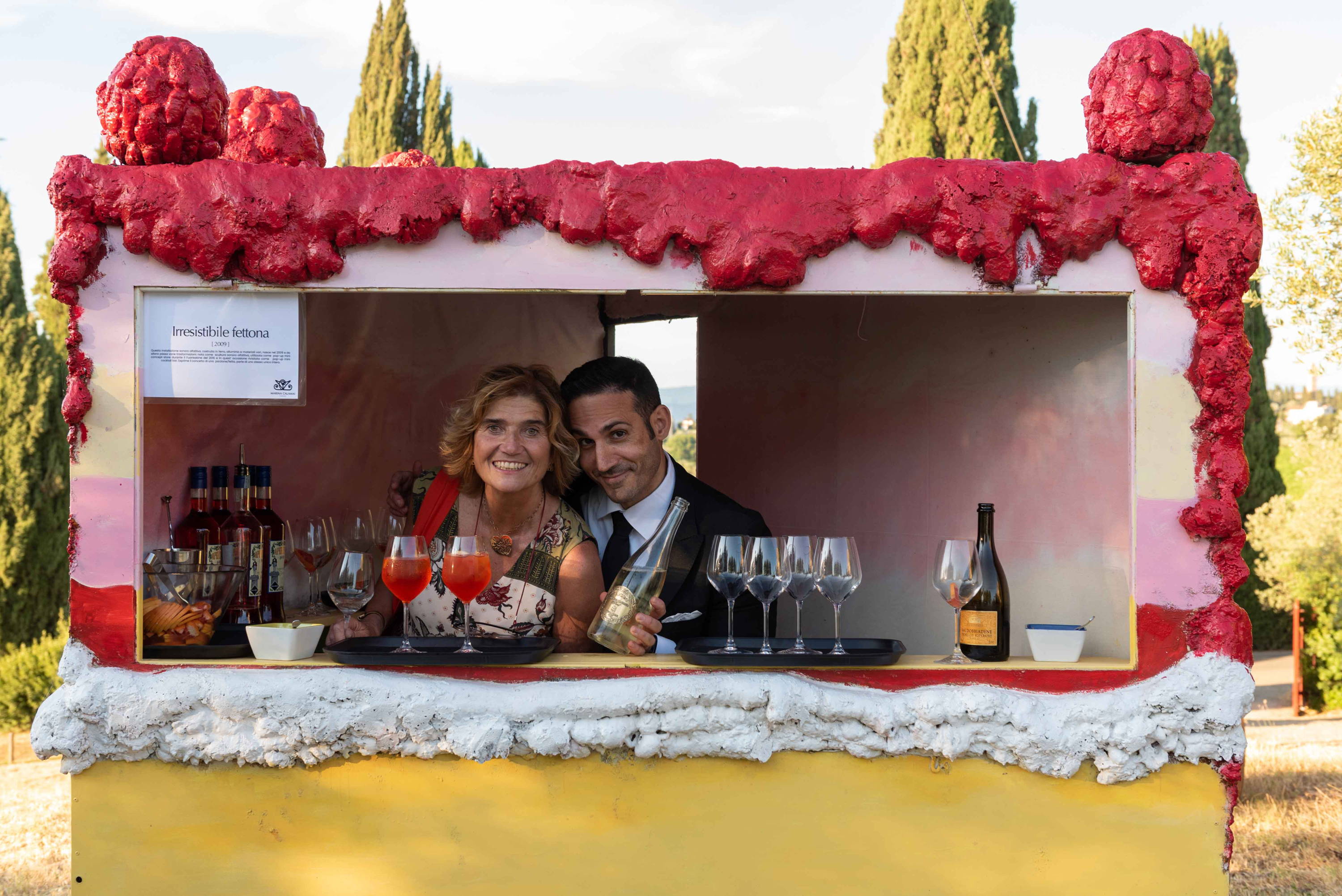 On Wednesday, Marina joined me for our monthly Il Ritrovo, the rendezvous. An opportunity to delight in all things Italian – culture, art, history, experiences, travels, inspirations, and the beauty of everyday life. Marina charmed us with visions of her artwork and an inside look at her jewelry making. She first began her olfactory paintings and installations after being diagnosed with gestational diabetes and finding an outlet for her sweet cravings. Her most enticing homeware projects include pieces from 'Vitamin' and 'Rings of Knowledge' which feature glass tables, and accompanying placemats, coasters, and wall clocks, all a homage to the marvels of nature.
Marina is a passionate creator and an avid environmentalist. If you haven't done so already, I encourage you to tune into our Instagram Live with Marina (https://bit.ly/IlRitrovo_Marina) to catch a glimpse of her daily life in Via Santo Spirito in the Oltrarno District of Florence. She is a true inspiration and a reminder of all that is good in this world.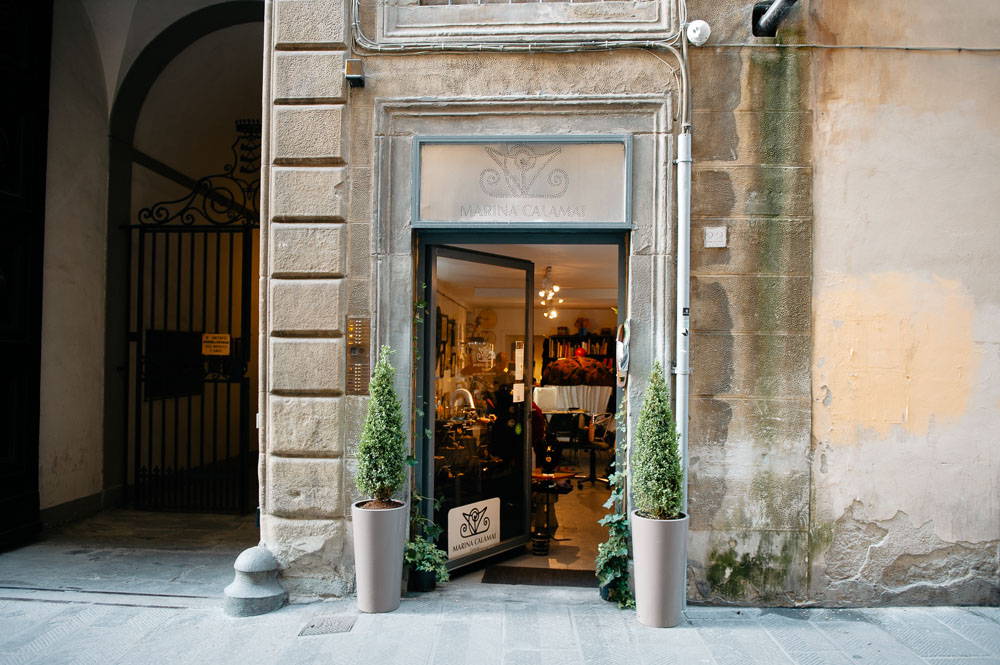 If visiting Florence, please visit her studio in Palazzo Guicciardini at Via Santo Spirito 14, or bottega on Via Santo Spirito, 22/Red, or visit her website https://www.marinacalamai.com/.
xx,