INTERNATIONAL WOMEN'S DAY
As a female-founded and owned company, we spend this month honoring the women in our lives who have inspired us and empowered generations. Our company celebrates its fortieth anniversary this year, and its success is due to the strength of women. VIETRI started when my mother, sister, and I took a magical trip to Italy in 1983, and now over 50 women work at our headquarters in Hillsborough, North Carolina. We are so proud that women make up the majority of our executive team. We believe in the power of women and in the importance of partnering together.
A few women I admire...
Wise and warm, Tita came across my path on my first trip to Italy 40 years ago. My sister, Frances, and I were introduced to her when VIETRI was still only a wild dream, and Tita had a background in retail brands that made her the perfect person to advise us on starting a company. Over the years, she has helped us through the challenges that come with running a business, and I know we would not be where we are today without her influence and inspiration.
In addition to business sense, Tita also has an incredible eye for design. And so, I went to her in 1985 with a product idea. I had come across a beautiful mesh and pearl necklace in Milan, and I asked her if she might be able to recreate it so that VIETRI could sell something similar. Tita sourced the pearls very easily, but the mesh netting seemed hard to find. She scoured markets and shops to no avail. Not to be deterred, Tita eventually found what she was looking for in an automobile repair shop, of all places! She created the bestselling necklaces for VIETRI for many years, and eventually the product was retired. We are delighted to bring the necklaces back this year.
Tita is one of the women I admire most, and it was a joy to visit her in her Florentine home while I was working on Italy on a Plate. Her home and recipes are warm, welcoming, and irresistibly Italian-- just like Tita herself.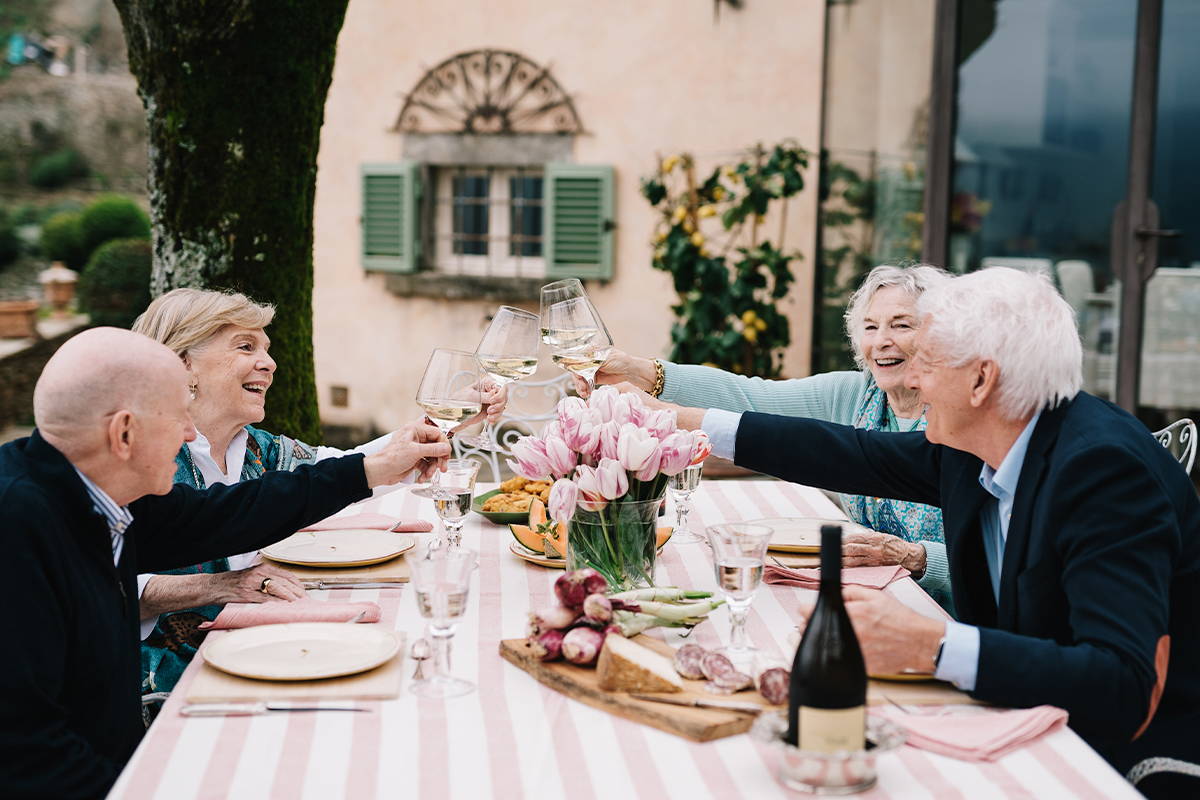 I am honored to call Frances Mayes a dear friend. A celebrated author, innovative thinker, intrepid adventurer, and gracious host, she is a woman I admire immensely, and International Women's Month provides a perfect opportunity to share a bit about my friendship with her.
Our paths crossed professionally with a commissioned dinnerware collection in honor of Frances's bestselling book, Under the Tuscan Sun. That partnership was the start of a rich, decades-long friendship, and I have had the joy of sharing many meals with her and her husband, Ed, in their homes in Hillsborough, NC and Cortona, Italy.
Apart from her literary accomplishments, I am inspired by Frances's energy and attitude. When she and Ed entertain, the feeling is relaxed and welcoming.
"There's no fluster or pressure to have a perfect final product before the doorbell rings…I remember when Frances and Ed told me that there was no Italian word for "stress" until Americans brought it over. Even though "stressato" now exists in the Italian vernacular, it is something I have never felt under their roof."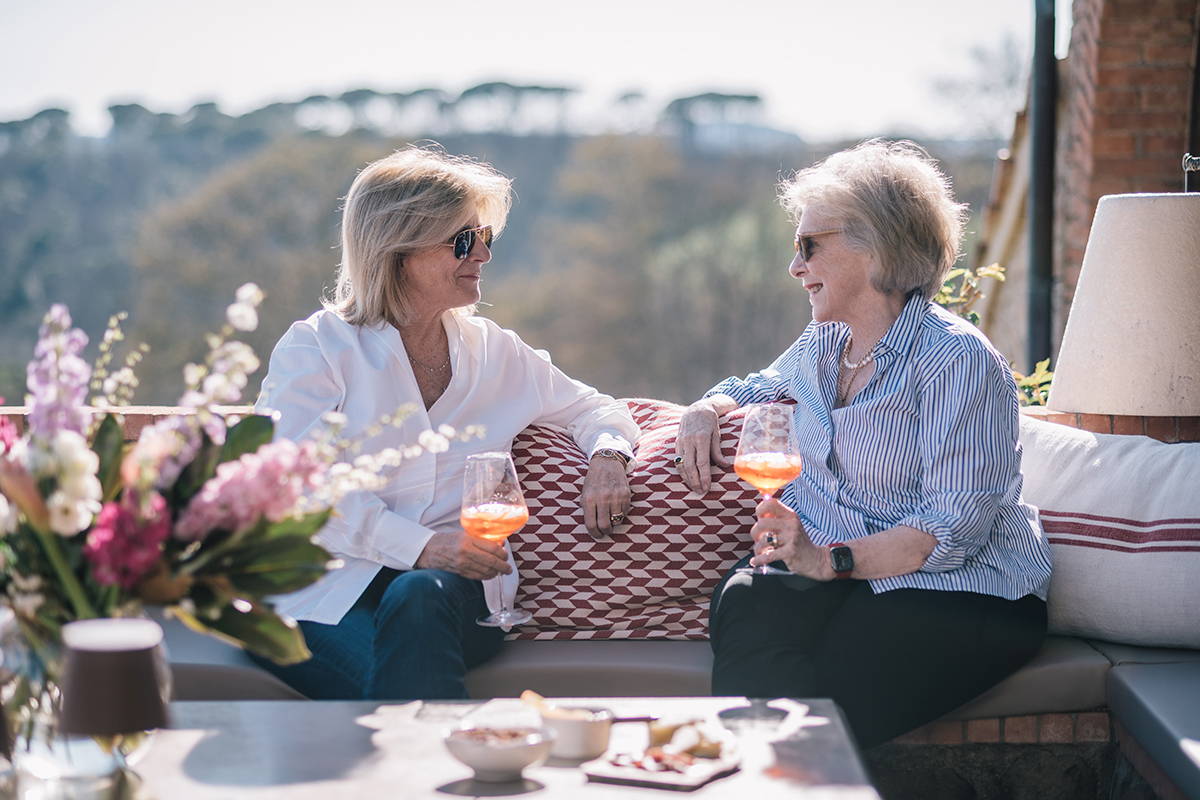 When I think of strong and inspiring women, Xenia Lemos instantly leaps to mind. I met her 30 years ago when she first opened Casetta, her beautiful agriturismo perched in the hills of Tuscany.
"Once the gate doors swung open to invite me in, I was immediately transported into one of the most serene and idyllic environments I have ever been fortunate enough to enjoy."
Xenia had just finished restoring the property when I visited that first time, and I was completely enchanted by the spirit and aura of the place and its host.
Over the years, I have been lucky enough to stay at Casetta many times. Also lucky? The fact that Xenia has now become one of my dearest friends. She has visited me in North Carolina, and I have visited her home country of Greece. She has an incredible sense of humor, and I can count on having sore cheeks from laughing so hard after I've spent a day with her.