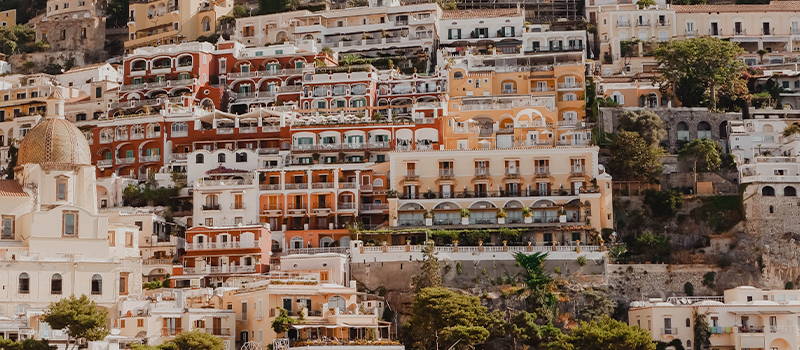 I have been lucky enough to travel to Italy with Susan twice, and my repertoire of wonderful memories is vast! Here are three favorites that come to mind:
Susan invited me to join her on a trip to Italy when I was around 20. I had never been there before, and Susan was (of course) the very best guide. We traveled all over the country, and one of our stops was in Positano. We visited a family-run factory, and one of the adult sons was a skilled motorcyclist. Susan thought it would be a fabulous cultural experience for me to take a motorcycle tour of the Amalfi coastline with this tall, dark, and handsome Italian. I was a fairly shy, sheltered girl, but somehow I found myself being encouraged to get on the back of the bike with this gentleman. He spoke little English and I spoke no Italian, but off we went! I remember zipping around curving roads wondering "is this really my life?!" I couldn't wait to tell my friends back home! After a couple of hours, he drove us into the town square, and we met everyone for a beautiful outdoor dinner.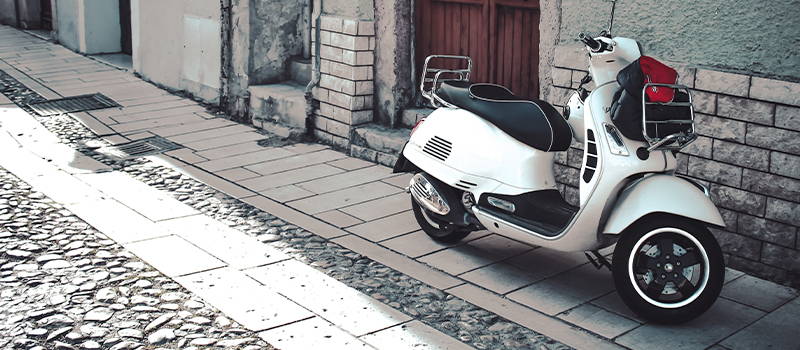 I began working for VIETRI a few years later, and Susan and I went back to Italy in 2013. Again, we traveled all around the country, and Susan was greeted like a long lost friend by every single person we met. After a couple of days of work in Florence, we drove 15 minutes outside the city to Agriturismo Casetta. Perched in the hillside among a grove of olive trees, it was one of the most beautiful places I had ever seen. I again had the thought "is this really my life?!" We had a wonderful evening touring the property and dining with Casetta's owner, Xenia Lemos. Everything about the night was quintessentially Italian until an American pop song came on the sound system-- Pink's Just Give Me A Reason. That song was at the top of the charts back then, and for whatever reason, it really struck a chord with all of us. We were soon on our feet, dancing around and belting out the lyrics into the night's sky. I am instantly transported back to Tuscany whenever I come across that song, and it brings back the happiest memories.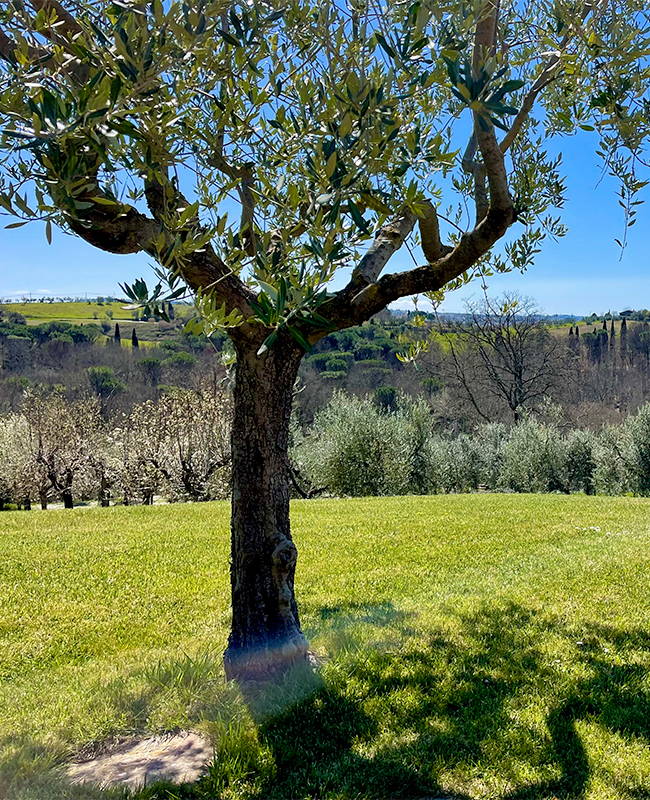 Agriturismo Casetta: https://casetta.net/
On that same trip, we made a final stop in Sicily. We drove around the dusty, gorgeous island and spent two nights in the glorious Taormina. We had one afternoon to meander and sightsee, and I enjoyed strolling the winding streets, admiring the views, and browsing the shops. I bumped into Susan in one of the squares, and we sat at the foot of a fountain together for a rest and a chat. I had recently gotten engaged to my now-husband (and Susan was the one to introduce us! A story for another blog post), loved my job working at VIETRI, and was healthy, young, and well. My cup was overflowing with blessings, and Susan told me that she thought my good luck would continue for the rest of my life. She told me that it would be my job to use that good fortune to help lighten the loads of others. I think of that conversation often and try to keep that guidepost in mind in all that I do.