I grew up in the South, where porches wrapped around the house, lightning bugs illuminated the night sky, dinner parties filled the calendar, and visitors were always welcome. My sister, Frances, and I remember well the careful preparation behind a special evening, and we were often asked to help set the table. Little did I know that very chore would turn into my life's passion.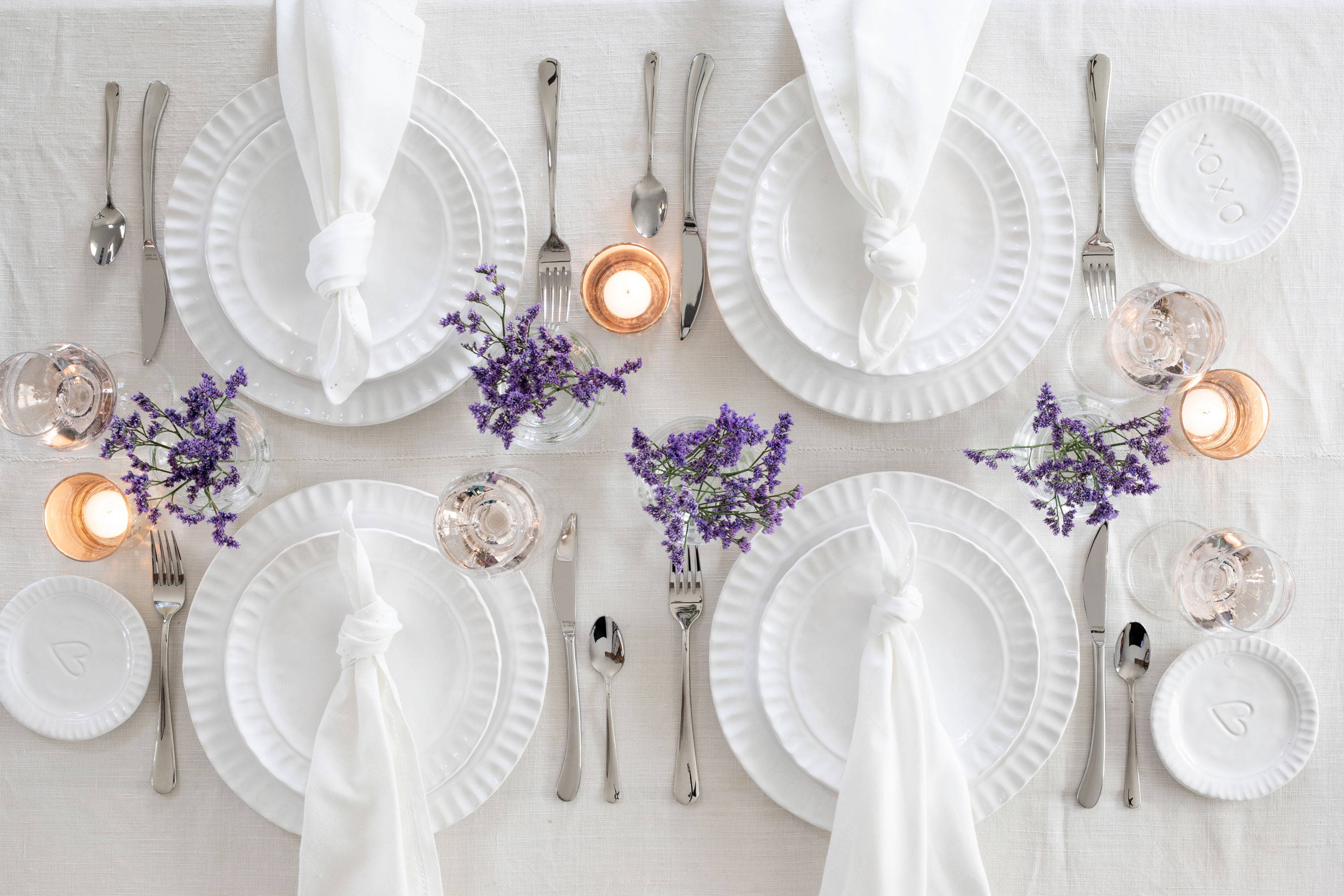 1. I love hosting spontaneous gatherings. I've found that people love to be together, enjoying each other's company. Whether it's a robust glass of wine or a fun, creative cocktail, guests tend to revel in the simple joys of entertaining and conversation.

2. Remember to relax. Your guests don't know how well you have or have not prepped for the occasion and your anxious feelings will inevitably rub off on them. Enjoy yourself and your guests will enjoy themselves, too.
3. For me, the most important thing to remember about being a hostess is to relax and enjoy the moment. I have so much fun chatting with my friends in the kitchen while I finish preparing a dish or asking them to help me set the table. It's nice for visitors to feel included and know that they are welcome and appreciated.
4. Always add a sparkle of melody. A favorite record or playlist drifting in the background enhances the environment in the simplest way.
5. One of my favorite things to do is bring the outside indoors. I usually cut greenery from the garden, and pair it with seasonal flowers to add a touch of color and freshness to the table. It's especially nice in chillier months where we tend to spend more time indoors around the fire.
6. When entertaining large groups, have guests make themselves a nametag when they come in. I encourage guests to write a fun fact or how they know the host so that it's easier for them to meet others.
7. Make your table a conversation piece. Of course, I entertain on VIETRI, and I enjoy incorporating family heirlooms with my newest dinnerware. I love that our beautiful collections inspire discussions about craftsmanship, Italy, and good living.
8. Serve delicious yet simple food. For an appetizer, I pair prosciutto with delectable Italian or French cheeses and bread from the local farmer's market. Sometimes, I add a bit of pear preserves to spread with the cheeses as a special touch.
9. For dinner, a chili or vegetable soup and salad is comforting and easy. A cold soup and bread with a fresh spinach or garden salad is refreshing for summer. I like to serve things that are colorful and in season.
10. I typically conclude the meal with a fruit-based dessert. They cleanse the palate, and I appreciate that they don't need much sugar since they're already sweet. Helps me feel less guilty when I indulge!
11. After eating, my husband and I often suggest a walk around the neighborhood or another activity. We always have a great time on the bocce court in our garden, especially when the competition gets fierce.
12. The most important thing is to relax. Entertaining should not be a daunting or nerve-racking experience. Enjoy spending time with your family and friends!