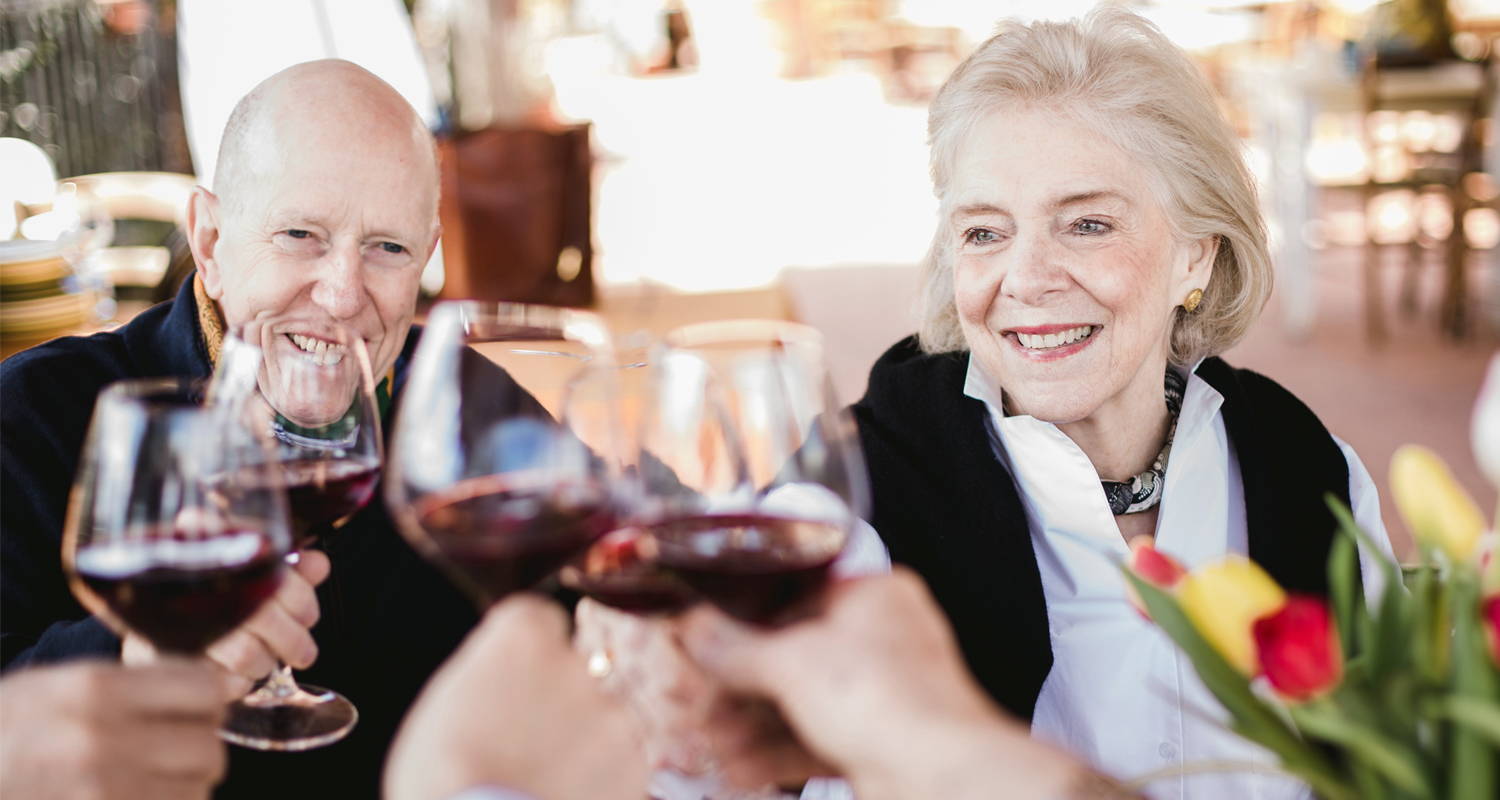 Though we adore traveling and adventures, my husband, Bill, and I savor our weekends at home. We have a well-worn and well-loved routine in Chapel Hill, and here's how it goes.

Friday: After a busy week at work, I look forward to a relaxed evening with Bill. We are creatures of habit, and we tend to go to the same two restaurants, MC in Cary or Elements in Chapel Hill. We always sit at the bar; I love that it's less formal and that we can chat with the bartender. I like to toast to the weekend with a vodka martini (extra olives!), and I do my best to enjoy it as slowly as possible. We order whatever the bartender or wait staff recommends that evening, and Bill and I usually share a few different plates. We catch up on whatever has been happening over the course of the week and unwind together. Back at home, we either watch an episode of a show together (currently very into Formula 1) or Bill will watch a sports game while I read in bed. We like to turn in early.
Saturday: My favorite time of the week! We call our beloved dog, Franco, into the bedroom and he bounds onto the bed. We drink our coffee, Bill often makes breakfast, and we read the newspaper and chat. Afterwards, we head out for a walk. There are many beautiful trails in our neighborhood, and we love getting lost in the woods. Midday is errands, preparing for upcoming trips or events, and visiting friends. And in the evening, we love to host. We like intimate dinner parties, so we'll have 3-4 people over on Saturday night for a laidback evening. Recently, our menus have included recipes from Italy on a Plate, and I've been having a great time with those. I also have a wonderful friend Merwyn who helps me with the food preparation. I take my time setting the table and arranging flowers. Before our guests arrive, we lower the lights, turn on the lamps, and Bill selects the music. Once everyone arrives, we start with a glass of wine either on our terrace or in our small sitting room before moving to the dining table. We talk and laugh and learn and enjoy good food and company.
Sunday: We get up and listen to our local Episcopal church's Zoom service. Afterwards, we head out for another walk with Franco, and then I normally do a few hours of work. In the evening, we head to Pizzeria Mercato in Carrboro and sit at the bar. We watch the chef make each dish and try whatever he sends our way. After dinner, we head home and watch 60 Minutes. And then we head to bed to rest up for another week ahead.