Make sure you have good legs and are rested because there are lots of steps – but oh, so worth it. Side streets are the best with arched walkways. I remember everything being white! We stayed at Relais La Sommità (https://www.lasommita.it/en/index), right in town and it was gorgeous! Elegant with a modern spa in a cave.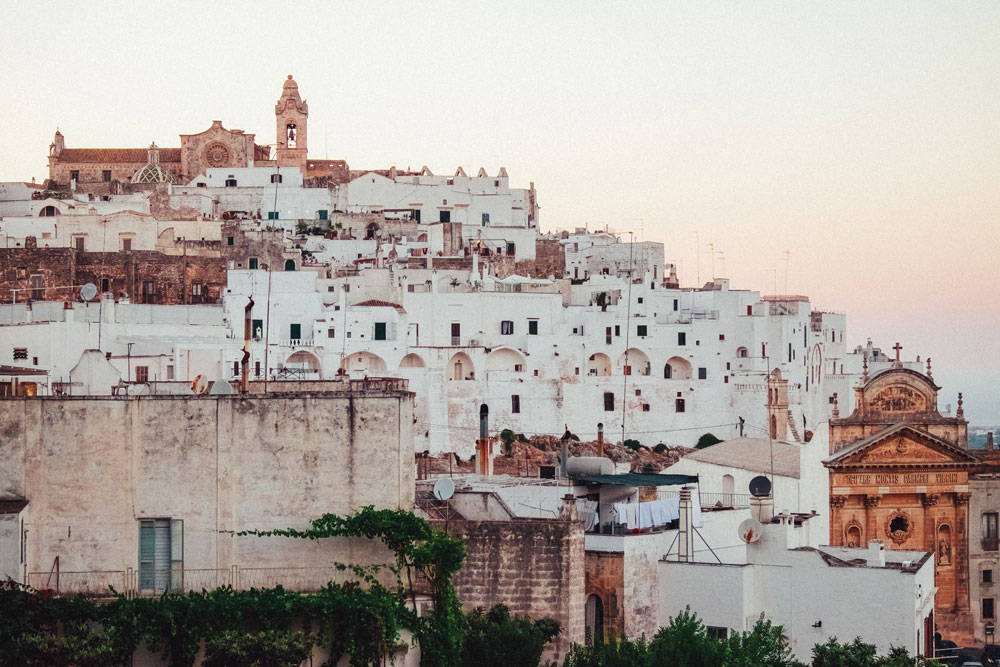 Staying in Masseria is a must! The fortified farmhouses are spectacular.
Masseria Il Fantoio is a 500-year-old organic olive farm with thousand-year-old olive trees. It is 10 minutes from Ostuni, and 15 minutes from a wonderful beach front regional park. Peaceful and a complete experience in nature and history. It was owned by the same family for over 500 years before it was then purchased after having been abandoned for 20 years and became what is thought to be Italy's first agriturismo – a working farm with guest accommodations.
Olive trees in Puglia are the oldest in Italy, and very different in style and shape. They are shorter and the trunks are much thicker. The olive oil is delicious – a bit nuttier than Tuscan oil to me, but both are divine!