POSITANO, THE VERTICAL CITY
I remember my first time driving through the hills from Naples toward Positano with Momma and Frances, and the breathtaking clearing in the trees as we approached a small winding road overlooking the Mediterranean Sea. We all agreed we must have died and gone to heaven because we had never seen anything so beautiful. Our driver, a local fisherman, gave us a scenic tour allowing us to take in the vast beauty of our surroundings, and thus, begin our love affair with the famed Amalfi Coast, Positano in particular, and the creation of our beloved Campagna, VIETRI's flagship dinnerware.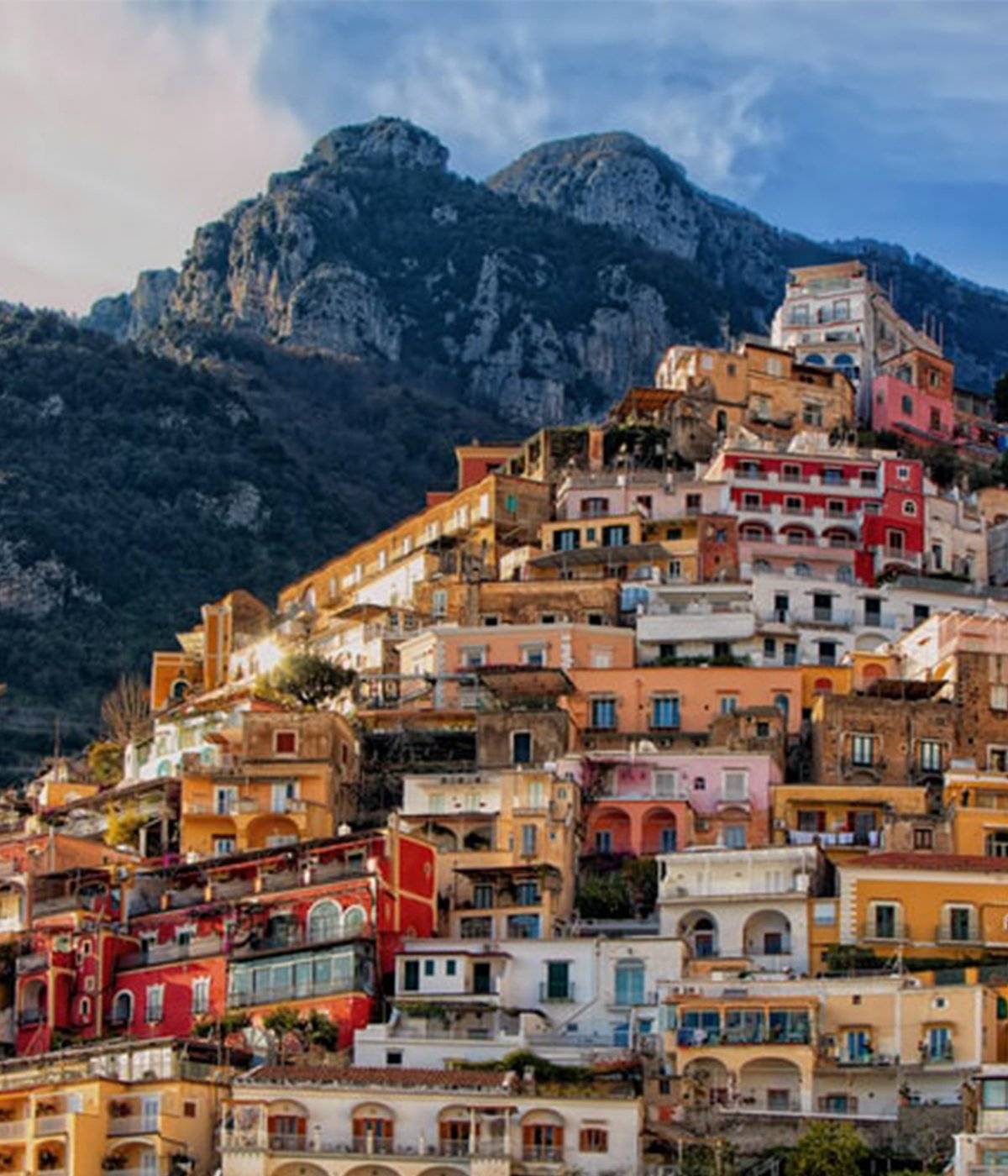 "Campagna, the dinnerware, has its roots of Momma, Frances, and my first trip to Italy."
Positano is a small, hillside village nestled along the Amalfi Coast. A notorious destination for a respite and socializing for the elite, private islands and villas hanging from the rocks were owned by Italian magnates, movie producers, and choreographers. Mega yachts dotted the waters, but Positano remained colorfully simple. The offshoot road into Positano is one way. It winds down the hill lined with whitewashed hotels, markets, and local ceramic shops on both sides. Ingrained in my memory are visions of locals and tourists sauntering, shopping, or eating all while being mesmerized by the smells of bougainvillea draped over every edge and the sounds of children laughing. We were in paradise.
We arrived at the first piazza which opened to a narrow cobblestone walkway that took us to a tiny stone and sand beach. Along the way, we stopped into typical linen shops filled with dresses and men's shirts and trousers. We sipped limoncello and tried on leather Positano loafers. We stopped at the extraordinary whitewashed church, filled with religious icons, and prayed for continued serenity and safety and love. At the bottom of the hill, we dined at Chez Black, one of the handful of small outside "ristoranti", having a pizza or frutte di mare fritte and a crisp vino bianco!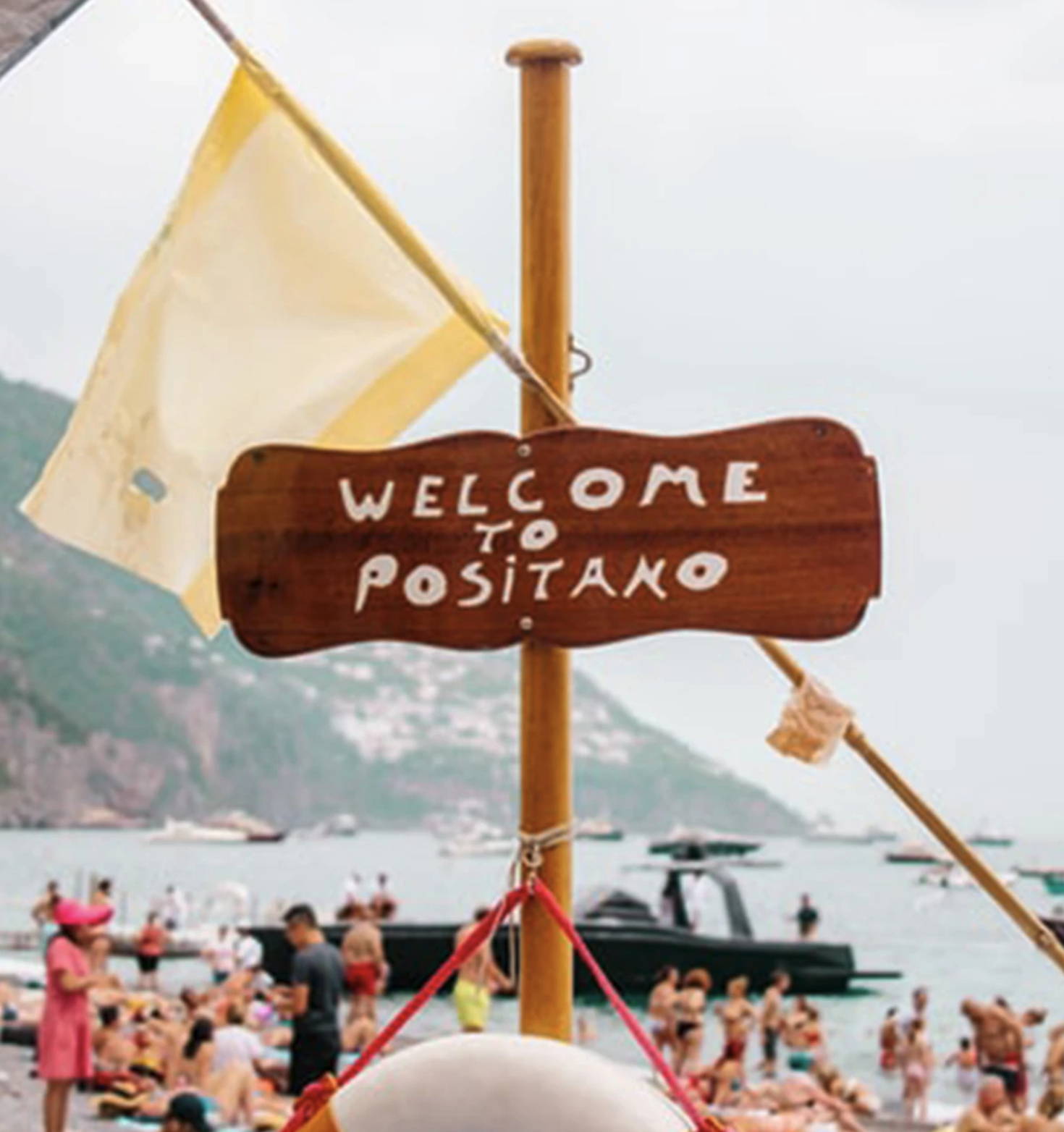 Positano is a village of color, of smiles and relaxation, a place to dream and have dreams come true. Secret trysts are kept secret and new lovers are oblivious to others. It is where all people greet you with warmth and courtesy - because it is a fascination come true - a place of peace and accord.
Throughout the years I have made close friends who live in Positano year-round - a world-famous interior designer, two shopkeepers, and an elite hotel owner - all quietly placed in this world of beauty. The serenity in how they carry themselves and the delight they take in their surroundings are always an inspiration. This beautiful village (and its people) will forever hold a special place in my heart and be somewhere I call home.