SAN GIMIGNANO: THE CITY OF FIFTEEN TOWERS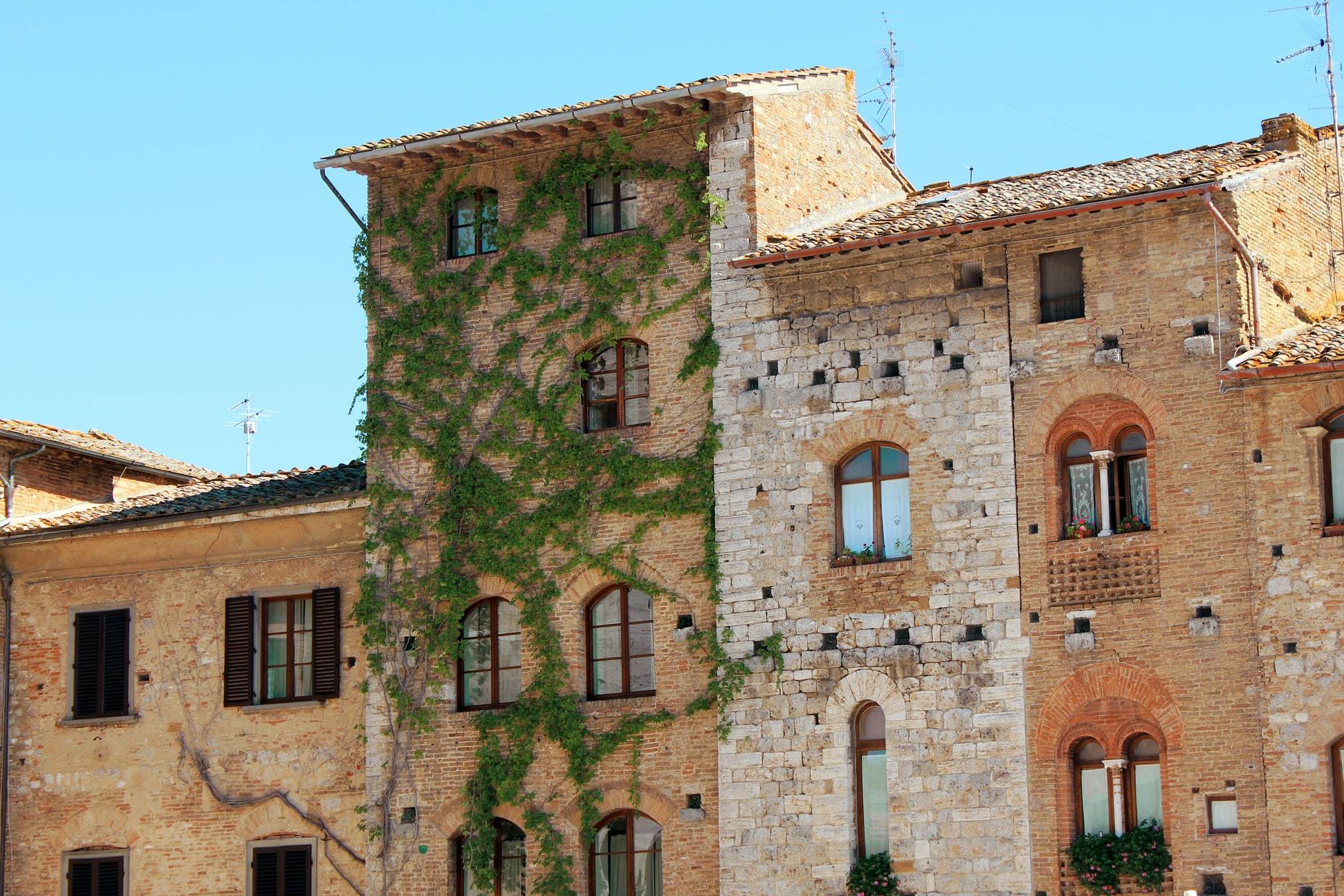 Set high on the hills overlooking the Val d'Elsa (Valdesa) Valley is San Gimignano, the village of 100 towers. Many years ago this traditional Tuscan town was a mecca for trade for both merchants and pilgrims, and a 1282 law protected towers from being destroyed unless taller more beautiful ones were built to replace them. However, when families gained power or additional members, they would destroy their competitive towers to be the highest, signifying wealth and prosperity.
Today, there are only 15 towers standing preserving the classic iconography and allowing the magic that still exists to engulf you as you meander through the winding streets to the main piazzas, Piazza del Duomo and Piazza della Cisterna.
Designated a UNESCO World Heritage Site in 1990, the city was named after Saint Gimignano who was immortalized by various artists.
I love staying at Hotel San Paolo, an old Florentine villa on the outskirts of town: https://www.villasanpaolo.com/en.
If you're interested in staying close to the city center, Hotel Bel Soggiorno guarantees a most memorable visit: https://hotelbelsoggiorno.it/en/.
One of our favorite restaurants to dine at when we travel is La Mangiatoia located on a side street and home to possibly the best Pappardelle al Cinghiale in all of Tuscany. Our former agent and great friend, Ferdinando, recommends it to everyone!