VERONA: SHAKESPEARE'S CITY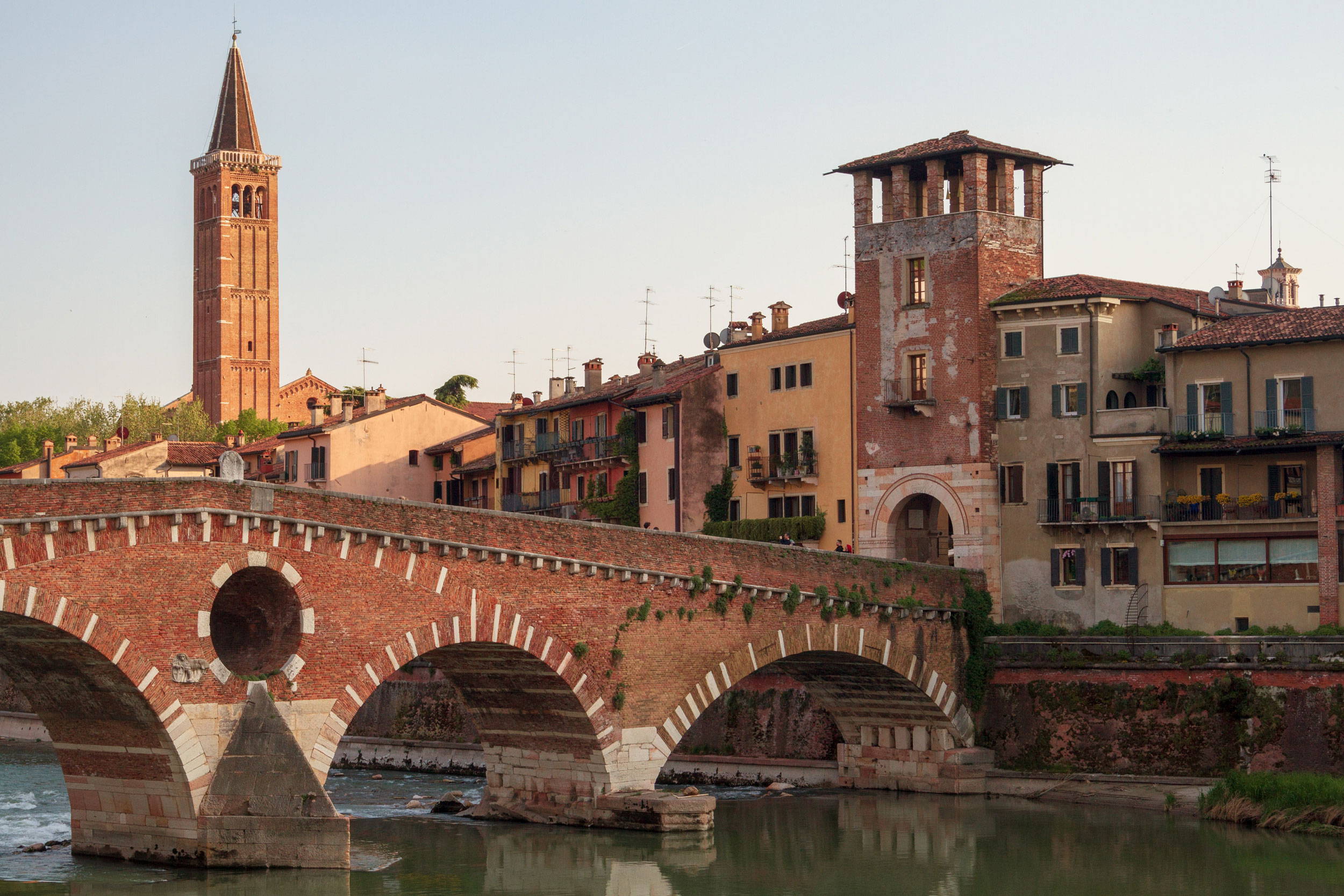 Situated in northern Italy's Veneto region, Verona is famous for its opera performances and concerts held in the city's first century Roman Arena adorned in a beautiful rose-hued marble.

It is also home to the world's most famous fictional lovers, Romeo and Juliet! Juliet's balcony is a must-see. In years past, I've paid a small fee and had my picture taken from the balcony, yearning to be wooed by adoring suitors. A dream for many, I'm sure.
There is a wonderful wine fair, Vinitaly, every April and not to be missed. The wine selection in every restaurant is very interesting and ranges vastly from multiple varieties. I always ask the waiter for il vino della cassa (the house wine) because it is usually local and quite light.
The cobblestone town is easy to navigate and most of the attractions are situated in the center. Like many picturesque towns in Italy, Verona is situated in the bend of a river.
I highly recommend seeing an opera or hearing a concert in their outdoor Arena di Verona. The dated stone seats arch around and down for perfectly authentic viewing experience. The lighting is gorgeous and romantic, allowing you to dream about Romeo and Juliet and what their tale might have looked like.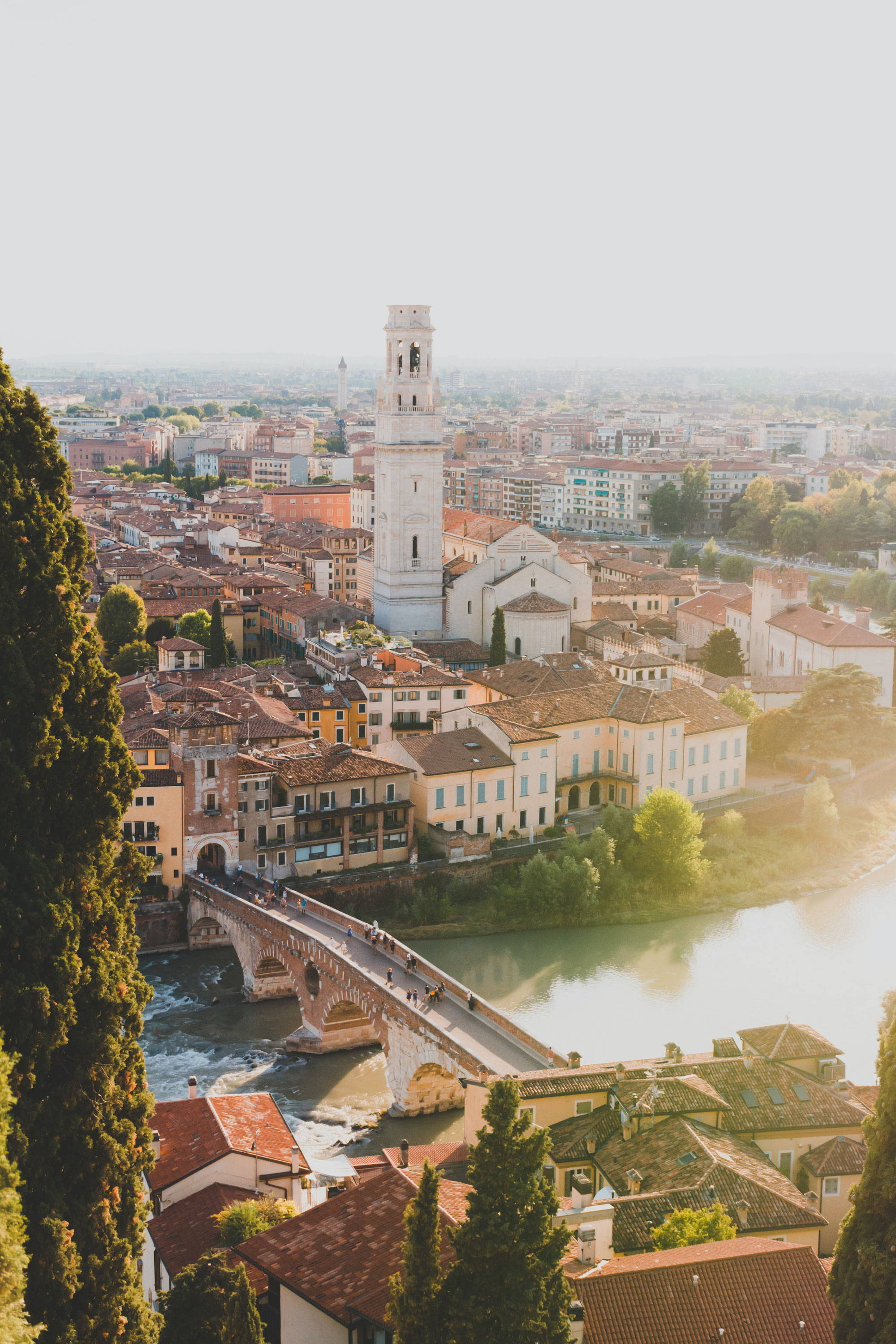 Hotels
Giulietta e Romeo I love the name for obvious reasons but the location is great and the rooms are lovely.
Sogno di Giuletta A modern hotel with sixteen rooms all replicating various themes.
Relais Fra Lorenzo A guest house located in the center of town.
Hotel Bologna is also central. I LOVE the colorful rooms.
Restaurants
Ristorante Greppia https://www.ristorantegreppia.it/it/home
A lovely, picturesque dinner close to the arena.
Antica Bottega del Vino https://bottegavini.it/en/

First opened in 1890 in the heart of city with one of the best wine lists in Italy, 4,500 labels and over 18,000 bottles.
Ristorante Maffei http://ristorantemaffei.it/
Elegant ambience and excellent cuisine with a focus on local wines.
Caffe Dante Bistrot https://www.caffedante.it/
Bacco d'Oro https://www.ristorantebaccodoro.com/
For the Wine Lovers
Allegrini Estates https://www.allegrini.it/page.php?page=6&lang=it
Villa della Torre https://www.villadellatorre.it/en/
Gerardo Cesari Vini pregiati di Verona https://www.cesari.it/index.php?lang=it
Soave https://www.comunesoave.it/hh/index.php?jvs=0&acc=1
"What's in a name? That which we call a rose
By any other name would smell as sweet."
- William Shakespeare, Romeo and Juliet