CAMPAGNA, WHERE IT ALL BEGAN
The name Campagna was decided as our first dinnerware collection of designs because we were in the province of Campania, Italy, close to the boot, and also Campagna means "countryside". Our designs represented to us, elements of the Amalfi Coast where we were working - fish, cows, horses, flowers, birds, and roosters to mention a few.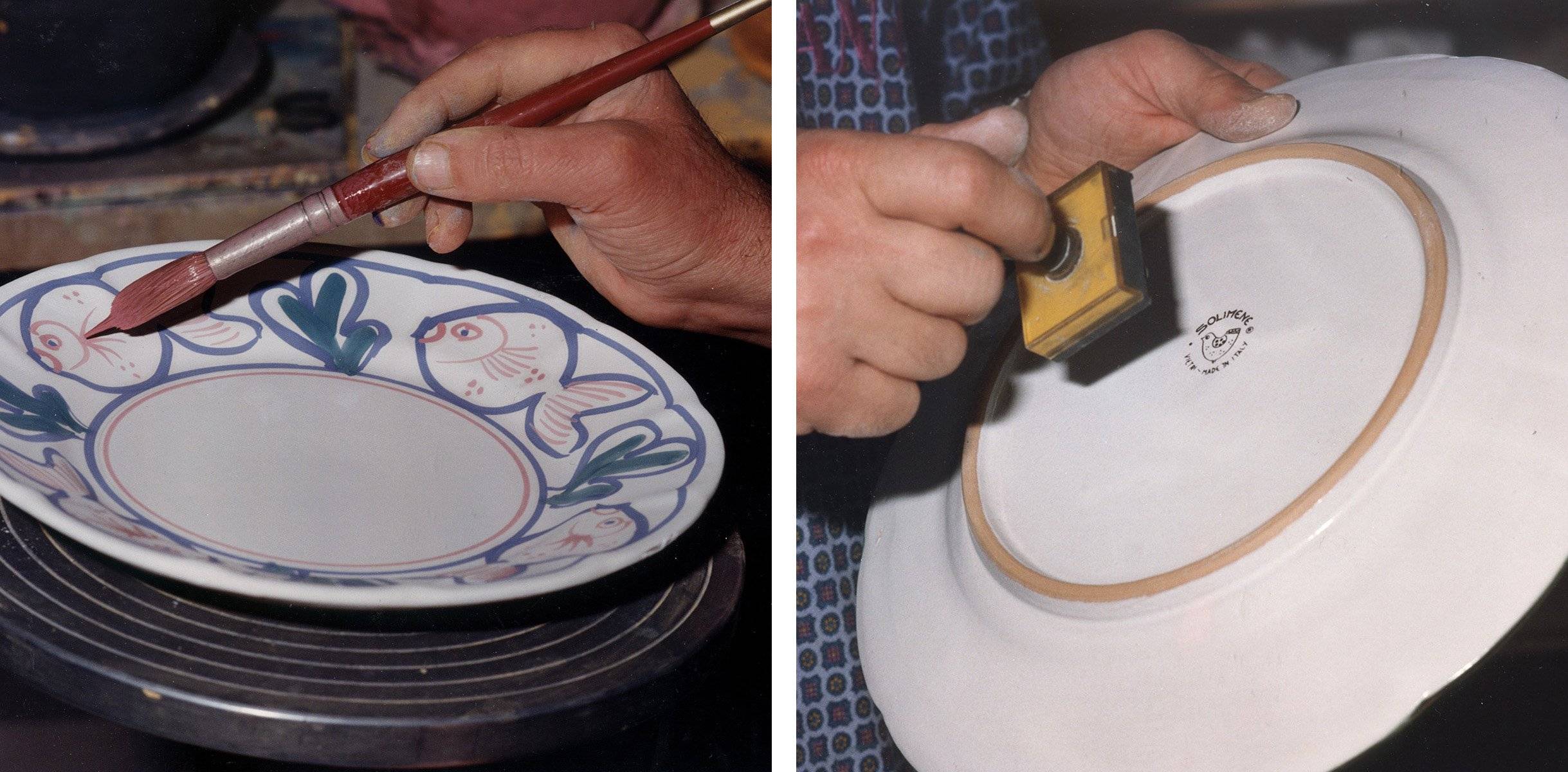 "Campagna, the dinnerware, has its roots of Momma, Frances, and my first trip to Italy."
The hotel used dinnerware that was already created by local artisans in Vietri sul Mare. We hired a translator/driver and spent three days looking at designs, discussing the possibility of buying for ourselves, for our friends, opening a retail store, and landing on the idea of creating a wholesale business! From a mother/daughters trip in 1983, we three ventured to design Pesce (a cobalt fish), Cavallo (a turquoise horse), and Mucca (a terracotta cow).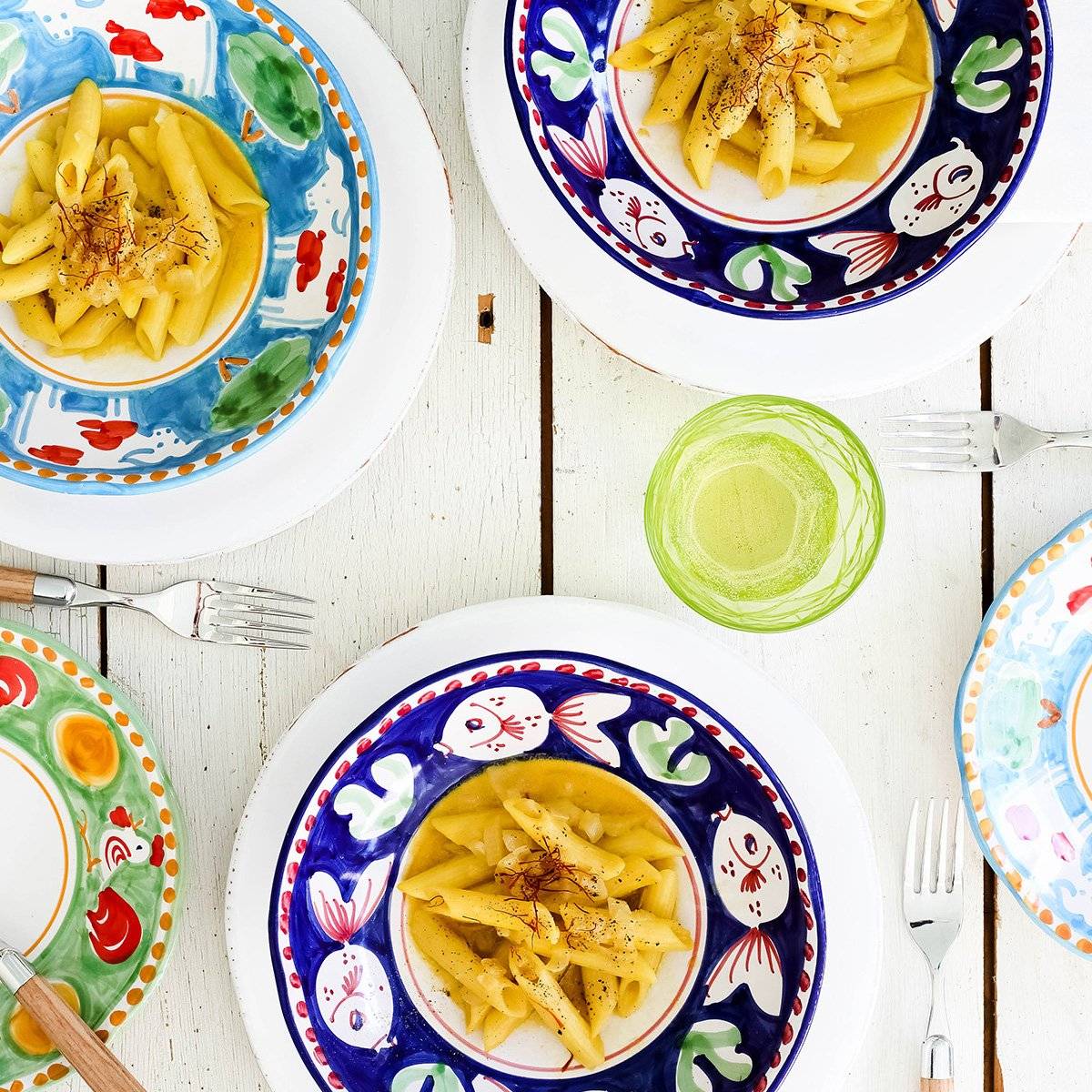 The patterns stood alone, but we wanted to have them mixed together like we saw on the peach colored tablecloths at the San Pietro.
We stayed consistent with a design of four paintings of the decided animal and a simple symbol of the Amalfi Coast intertwined between them. We dotted the border with a contrasting color to the ground and made sure that whatever was pulled from the cupboard created a feeling of joy.
Campagna: It is still my favorite pattern.